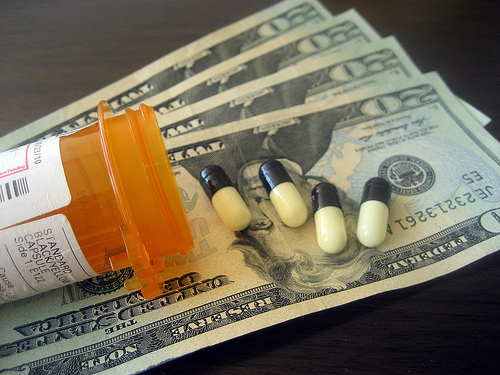 Medical insurance in Singapore, as well as Medisave, may not cover a lot of medical expenses that you might incur during hospitalisation. This might leave you in want of cash, especially when medical emergencies arise. A few examples of exclusions from medical insurance are dental treatments, cosmetic treatment, infertility treatment, and medical coverage overseas among others. Some insurers do not cover outpatient and even the prescribed medicines. Exclusions may differ between policies.
The treatment for these types of medical procedures is expensive in Singapore. All other miscellaneous charges in a hospital are not covered by many insurers. So the question now is that how do we deal with uncovered medical expenses? Let us look at a few options:
Save for a rainy day
The first one is the most obvious one, but the most ignored one. With concepts like YOLO and living in the moment, we are not actually thinking about the future, least of all preparing for it. Ideally, you should have an emergency fund of at least 6 months, stacked away safely. If you have not started saving, it is never too late to begin. Look at your expenditure every month. Try to cut down on frivolous and unnecessary expenditure. Create another savings account without opting for a debit card so you don't start using your savings. It's time to be brutal with yourself if you are not saving.
Get a rider
Many insurers offer extra coverage when you sign up for their riders. Riders are add-ons to your regular coverage. In other words, medical bills not covered under your policy might be covered with a rider. Riders are useful for certain medical needs, which makes it highly customisable. For example, AXA offers a rider for the elderly called the AXA Home Care. This provides medical professionals like nurses and physiotherapists at home. Most insurers do not cover pre-existing medical conditions. However, if you purchase a rider for your pre-existing condition, you do not have to pay for expenses arising out of your condition.
Opt for a personal loan
This should ideally be your last resort when you are stuck in a financial rut. Personal loans in Singapore are not inexpensive, they could be a saviour if you pay them back on time. The advantage is that they are easily processed as they are unsecured loans. Since they are not meant for any particular purpose, you can use it to settle your hospital bills. Personal loans in Singapore charge an interest rate of approximately 8% p.a. You can check your eligibility for this loan on numerous third-party websites.
Though you do not know what life may hurl at you, you could be prepared for it financially at least. With the rising costs of medical care, it is important to pay attention to your health as well.