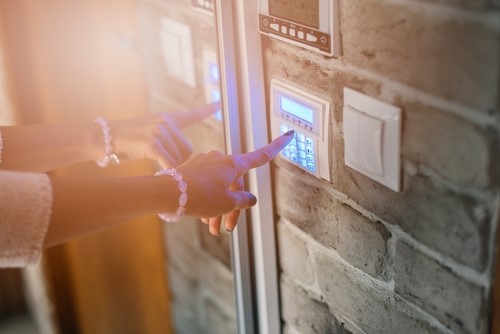 Living in a safe neighborhood or in a quiet area doesn't protect you from home burglary. In reality, taking a passive approach to home security and neglecting your own safety actually increases your odds of getting robbed. According to data from Alarms.org, homes without a security system are 300 percent more likely to be burglarized.
An alarm system can also deter a burglar from breaking into your home. According to a study by Rutgers University School of Criminal Justice, 83 percent of incarcerated burglars said they would attempt to see if a security system was present before breaking into a home. And even if a burglar did enter your home with an alarm present, video surveillance cameras and rapid response can help stop a break-in in its tracks.
Complacency and cost may be two factors in keeping homeowners from taking a proactive approach to their home's security. But when it comes to cost, security systems can actually pay for themselves. Here are three ways you can recoup money spent on your home's security system.
Theft prevention on a budget
Your home security system holds untold benefits. The first is protecting your property and dealing with the deductibles of your home insurance policy and replacing lost items. However, a security camera system can also see which vendors like cleaning personnel or painters have entered your home during the time of the theft. It may be easier to pinpoint who has stolen from you, deter people from targeting you and keeping an eye on your property with 24-hour a day surveillance.
The cost of video surveillance cameras doesn't have to be expensive. A system that you can install on your own offers high-definition video surveillance solutions with indoor and outdoor systems. You can monitor on your own from your smartphone and access recorded footage in the case of an attempted burglary or suspicious activity.
Insurance discounts
Insurance companies typically offer discounts for home security systems. The added savings, especially when combined with a multi-policy discount that insures your car and home, can add up. Depending on your policy and the cost of your home security system, you could end up paying for the majority of your system's cost.
Boost your home's value
Making strategic updates to the amenities of your home, including its security systems, can actually boost your home's value and improve its appeal. According to reporting from Consumer Reports, millennial homebuyers are looking for smart features that give them more control at their fingertips. Pairing a security system with amenities like a smart thermostat can help bump up your home's value and give you more options when it comes time to sell your home.
At the end of the day, a home security system doesn't just protect your home from theft and property loss, it also provides peace of mind and safety for your loved ones. That's an added benefit to home security you can't put a price on.