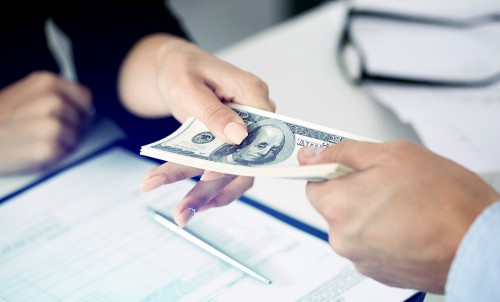 The Fundamental truth of any business is they need money to keep expanding. It doesn't matter if they are a startup, or a liability corporation, you will need financial help to get yourself on your feet. But before you apply for a cash loan, you need to consider the following pointers!
Accounts Receivable
Asset-based lending can help you get instant fast. If your firm has a big purchase order and you need some financial help to deliver the order, then you might burrow a cash loan. This will help you to satisfy your clients without the need to hire additional staff or buying the extra machine. It's a tricky and hard to authenticate buy your checking account bank will help you with that. Banks and online lenders offer a lot of great options for businesses today.
Cash Savings
Cashing remains the kings, and savings can be allowed as collateral. This is a low-risk cash loan, and it promises you a low-interest rate. The only issue is if you fail to keep up with the payments, the bank will take hold of your savings.
Negotiate
It's hard to negotiate when you are taking out a cash loan, but not impossible. Yes if you are a qualified borrow, and you have good credit history then you can secure the loan on your terms. If you are not comfortable with your lender in the start, you better leave him
Banks can be conservative when they value your asset, you can ask for an appraisal, but it wont do you any good. So if you need instant money, and banks are out of the question, you can try online loan lending services.
Know the Risks
Taking a loan with collateral poses the risk of you losing an asset if you don't pay back. Therefore you need to discuss the terms of using your assets as collateral to make sure you don't lose anything. Some people are highly risk averse, and it's better to not put anything up for collateral. It's because if you fail to pay, they will take your car or home, and there is nothing you can do about it.
So you have to be realistic about your needs, and how your company will use the cash loan. If you hire a financial advisor, he can help your assets the risks involved as well as the odds of the loan being successful. It all comes down to you being honest with yourself knowing your situation, and what you can do about it.
Peer to Peer Lending
If an asset-based cash loan doesn't do you justice, then you find alternative methods for instant cash. Peer to Peer lending has become a reliable financial option to drum your cash if you are running thin. Getting a loan based on existing collateral is hard. Fortunately, this isn't a concern with peer to peer lending.  Peer to peer lending offers short amounts, less than 25k. This means you have to deal with less red tape.