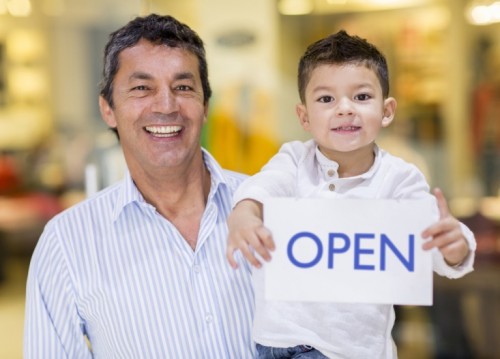 There are many considerations to make when establishing a startup, but one of the most important is the matter of funding and expenses.
Many businesses fail because they don't accurately estimate their costs and to put it simply, they run out of money. Don't let your startup fall under that category – make sure you're fully prepared for the costs of setting up a business, starting with these five initial expenses.
1. The Formation of Your Company
When setting up a private limited company, you'll have to register with Companies House, which is known as 'incorporation'. You can find out more information on what kind of information you'll need handy to do this on the GOV.uk website – it's a small but important expense to take into consideration when establishing your startup.
2. Listing Your Assets
Your starting assets will be the essential items you need to buy when setting up your business, but ones that you'll use over the long-term. For example, if you're setting up a brick-and-mortar store, this might be shelving or a cash register.
It's useful to list these and estimate what you'll spend on your business assets, so you can include it in your forecast for your initial outgoings. Also, don't forget to include your starting inventory that you'll be stocking your shelves with.
3. Choosing Your Work Premises
The cost of your store or office premises is a significant expense that business owners often underestimate. A long-term lease can be a huge drain on your resources, especially if you're searching for premises in a sought-after city location.
If you're unsure about committing to this kind of long-term investment when your business is still so new, then you could consider choosing a serviced office. This could help you save money on your initial assets (such as computers, internet connection, and phones) and the cost of maintaining the office (such as cleaning) as all of this is included as standard with serviced offices.
4. Setting Up a Website
Your startup may want to boost your exposure by making sure you have a strong online presence. This may mean that you need a web developer on board to help you design a professional website that is functional across desktop and mobile platforms, as well as providing value to your customer.
You could save costs by designing your startup's website yourself if you have the technological know-how as there are plenty of online tools available that are cheaper than hiring the services of a web developer. However, it's important to remember that a great website is a valuable asset to your startup and can help you attract customers and therefore sales.
5. Staffing Costs
Employing people is another essential business expense that can often be costly. Along with wages, tax, National Insurance and pension contributions, you'll have to pay for recruitment and training costs for your staff members too.
When you're projecting estimates for this outgoing, you should also build your own wages into the costs and make sure you're earning enough to pay for your personal outgoings like living expenses. 
When estimating the expense of setting up your startup, you can compare your outgoing costs against your sales forecasts to make sure that your business can be profitable. This will give you a valuable insight into the all-important first year of your business and figure out where you can make savings if needs be. This period can be make-or-break for a startup, so you should make sure you're on top of your budget and give it the best chance to succeed.