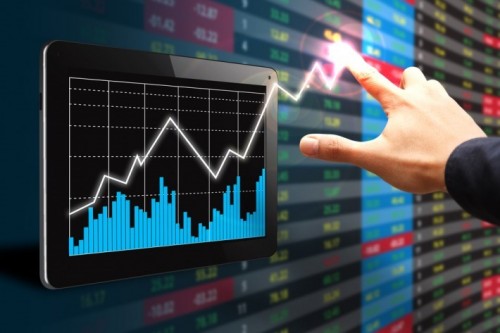 Many investors enjoy buying and trading penny stocks simply because it costs a lot less to buy large chunks of stocks. There is something very appealing about owning hundreds or thousands of penny stocks in a company that is about to take off, such as Apple did years ago.
You can easily feel like a stock market millionaire and power player by investing in penny stocks. Of course, it helps to start by reading an expert Penny Stocks Guide to ensure you don't make beginner mistakes. It also helps to follow the tips below.
Start with the Learning Experience
Consider your initiation to be a learning experience. This is the time to invest in ongoing guidance, tutorials, e-mail tips, helpful articles and more. It is important to read and learn as much as you can about penny stocks before you get started.
The last thing you need is to make several bad investments in a row. With penny stocks, at least you aren't out a lot of money. On the other hand, why not boost your profits by performing research first?
Never Fall in Love with a Stock
With start-ups and growing companies, it is easy to fall in love with a stock. The company might have an exciting story and product that will revolutionize the world. And, there is nothing wrong with investing in what you believe will lead the future.
This is all a part of picking the right stocks. At the same time, you should never fall in love with a stock. It is always helpful to be a bit cynical, to do your research and to diversify. This true even if a friend or family member is touting a penny stock.
Look for Penny Stocks with a High Volume
It will work to your advantage if you only buy penny stocks that trade at least 100,000 shares per day. Otherwise, it could be difficult to get out of your position.
Plus, you also want stocks that are priced above 50 cents per share. This is because you want to have liquid stocks that have the potential to make money for you.
Stay Disciplined
It is imperative to stick to your plan by using mental stops. This helps to ensure a better risk vs. reward. So, remember when to cut your losses, if necessary. Don't get excited by movement.
When you drift from your plan, you could easily plunge into the abyss. This is the emotional aspect of stock trading. It can come with dramatic highs and lows. Yet, you can maintain a steady pace if you use mental stops.
Buy Penny Stocks with Good Earnings
You want to buy stocks that are on a high. When stocks have good earnings, it means that investors believe in the company. Plus, they also have a potential for more growth–which, is what you want.
Final Thought
Trading penny stocks is much more affordable for most people. Yet, it still helps to research and pick the right stocks to increase your overall earnings.