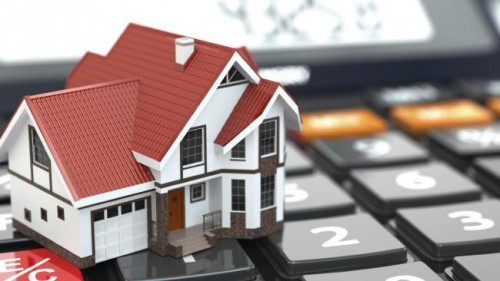 You love your house, but you know it will eventually need to be sold.  If you are aware of this, you should also know that renovation projects now can still generate value for your home years down the line.
When you do renovation projects, you want to make sure you are adding value to your home, so help you out, we put together 7 home upgrades that can add value to your property.
Make sure you get the most out of the house you love.  Here are 7 ways that can help.
Kitchen Remodel
Kitchens are a huge selling point for buyer and renters alike.  If the kitchen is nice, the homegrown chefs are going to get caught with their jaw on the floor.  If your kitchen is 15 to 20 years old, you might want to look into remodeling it.
There has been a drastic shift in style, especially in the last 7 years.  Companies are starting to lean towards black and brushed aluminum instead of the white and laminate exteriors of the 70's, 80's, and 90's.  It's a style that they have found adds value to their appliances, but they also add value to your home.
Updating your appliances is a long-term investment that can create value and please the family chef.
Finish the Basement
There is something about a well-finished basement.  Whether it's for family gatherings, set up as the man cave, or a place for the kids to play, a finished basement makes your home better.  Instead of looking at the cement building blocks of the foundation, you can really make your basement part of your home by finishing it.
This is a high-value ticket that realtors look for because they know how important it is to homebuyers.
Landscaping
Fresh cut grass and a clean line of black mulch can literally transform the look of any house.  A simple and clean landscaping transformation is one of the more cost-effective ways of to add huge chunks of value to your home.
Things like stone walkways and boulder buildups can also add value to your yard.  If you love trees, those help too, as long as they are a proper distance from the house.
Add-Ons
Have you ever thought of adding an addition to your home?  Something like a sunroom off of the living room?  If so, you might want to start budgeting it, especially if you are trying to add value to your home.  The additional space is a great way to add a huge chunk of value down the road.  The more useable room you have in your home, the more it's going to fetch on the housing market.  That might not be it's purpose now, but it will be when the time comes to sell your home.
Fresh Paint
The simple fixes that make worlds of difference are always helpful when you are looking to add value to your home.  Since the first thing people tend to see when looking for a home is the exterior, adding a fresh coat of paint is the best way to wow their eyes before they even see the good stuff.
Some of the best properties on the market have issues being sold because the exteriors don't express the quality on the inside to the buyer.  To avoid people turning away before they even pass through the front door, freshen up the outside so it's inviting.
A Paved Driveway
Another simple fix that creates tons of value, a paved driveway can really make a difference in your home's value.  In many states, paved driveways aren't common, so adding one is just another way to make your property stand out from the crowd.
If you live in a wetland, you might want to talk to a local contractor to make sure this is something you can do that will last.  The conditions won't really affect your driveway in some areas, but you might have to reconstruct it each year in others.  A great contractor will be able to make sure you can enjoy the luxury of a driveway for years, or provide you with other value building alternatives.
Backyard Oasis
It's your home, and that makes it your castle.  Every castle needs a garden oasis, so why not put one in your backyard.  Flowers, plants, mulch, and stone pathways are a great way to turn any simple backyard into a paradise behind the house.
You can even add structures like decks and gazebos to sweeten the value pot and add to the overall atmosphere.  There are tons of ways to create your backyard oasis, just make sure you plan it out and make it look nice.
If you are looking for ideas, start by plotting a sitting area, garden area, pond area, and place a bonus structure on your plot.  It might not be the plan you use, but it will get those creative juices flowing.
Conclusion
Home improvements can make a big difference in the value of your home.  If you are looking to upgrade, but you don't have the money for your projects, you might want to look into home improvement loans to supplement the capital you are missing.
Take your time when planning and executing your renovations, and they are sure to pay for themselves, especially when it's time to sell your home.
What home projects did you do to increase the value of your home?  Do you have any value generating tips and tricks for the readers?  Share in the comments below.