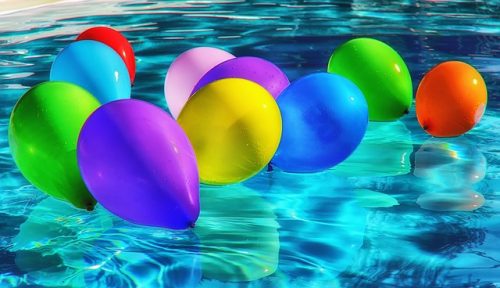 Whether you are a working professional who is leading a busy life, a teenager or a stay-at-home parent, you are looking for methods or unwinding at the end of a challenging week. Fortunately, there are plenty of options, some being cheaper and others not so much. When it comes to entertainment, different individuals prefer different ways of having fun. Even though going on a cruise sounds like a good way to de-stress after a long, tiring period of work, it is definitely not for everyone. The good news is that you don't have to spend a fortune to have the time of your life. If you're a bit skeptical, you need to have a look at the following suggestions.
Garden Party
There is nothing more relaxing and comfortable than spending some quality time in your garden. Although it might be hard to believe, garden parties are not as expensive as you would think if you keep a few tricks in mind. First and foremost, you have to decide on a theme, purchase some cheap decor or do it yourself at home and prepare a few simple yet tasty recipes that everyone will love. Moreover, you can ask every guest to bring either a drink or some ingredients so that the overall cost of the party is not that frightening.
Indoor Entertainment
When days don't look that bright, you still need to get entertained. Why spend your whole weekend in bed when you can have a lot of fun with your friends? You just have to think creatively and be willing to experience all kinds of adventures. Nothing compares to a game evening or a movie night where you get to pick your favorite movie and snacks. Karaoke nights seem to become more and more popular these days, and an escape room is another popular choice. You've probably seen this entertainment idea in movies. It involves cracking codes or solving a few puzzles in order to escape a mystery room.
Nature Explore
Without a doubt, time spent in nature will always be a great time. When the weather looks sunny, it would be a shame not to take advantage of it and plan a spontaneous picnic in the park. Some other equally amazing ways of having fun in nature are fishing, hiking, biking, playing a sport and camping. The great thing about these activities is that most of them are not particularly expensive, but they provide a lot of fun. At the end of a long day in nature, you'll feel a lot more positive and less concerned about your problems.
Low-Cost Events
Last but not least, it is essential to present quite an obvious entertainment idea that is most of the time overlooked by people. Thus, you don't have to travel to the other side of the world to have the time of your life. Local attractions are amazing for that, especially on days where you can get discounts to visit them. Keep your eyes peeled, so you don't miss an offer. Check out the local newspaper or have a look online for free events occurring in your area. Let your friends know about the upcoming event, and you'll have the best experience for cheap.
There are so many great ways of getting entertained for cheap. However, for that to happen, one has to come up with original ideas and plan a few things in advance.