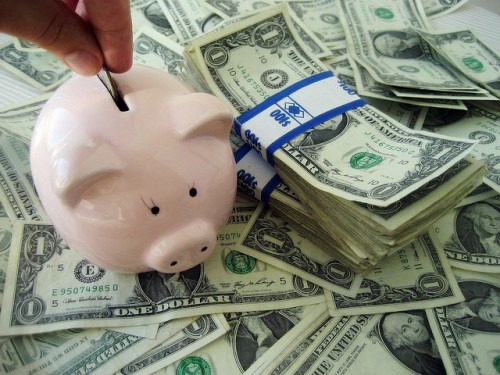 Money is something we need for everyday living; it is also one of the biggest causes of stress if you don't feel you have control over it. With the cost of living rising and family budgets getting tighter, it can often feel like a struggle to get everything in order to lead a stress-free life. Taking control of your financial situation is the best way to make a start in improving your future. Whether you're looking to buy a home or plan your retirement, each element has to be looked at to maximize your opportunities. Ultimately if you feel you have control over your life, you naturally feel happier and more content. So if you're looking to get a grip on your personal finances, take a look at these handy tips to help you boost your wellbeing.
Plan ahead
Budgeting is often seen as a chore, but if you can at least make some goals to focus on, it can help boost your motivation to work towards them. Most great successes in life are down to forethought and planning so taking control of your money situation will also help you achieve the things you want. Whether you are looking to buy a property or plan a big vacation, the satisfaction of achieving that goal will boost your happiness and wellbeing tenfold.
Take control of your spending
Most people will admit to spending too much on everyday items, and although you may feel good about these purchases in the moment, afterward it can often lead to pangs of regret that you could have put the money to better use. By monitoring your spending including small things to more substantial commitments, you will have a better handle on your cash flow and saving opportunities.
Switch to save money
You can't get away from the main monthly costs in your life, and whether this is a credit card, energy bills or loans, these bills have to be paid no matter how much they are. There are some ways to get better deals on these outgoings and by looking around and potentially switching you could save some money on overall repayments. Sometimes credit is needed to help you out too, so checking out Car Cash Point and taking out a logbook loan could help secure quick finance for your needs.
Improve your skill set and career aspirations
A great way to improve your future and your overall wellbeing is to invest some time and money into learning new things. By broadening your horizons, you will be able to access promotions and career moves that could improve your financial position. This not only helps to increase your confidence levels, but it also provides more money in your pocket to ease your financial situation.
There are several small changes that you can do to improve your lifestyle and free up cash to save for future. When you can take control of this aspect of your life, you will reap the rewards in feeling less stressed and more motivated to take on whatever challenges crop up.