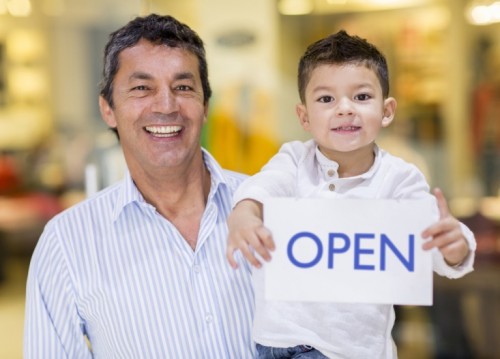 The traffic to your business website is flowing, but how many of those impressive visitor numbers are being converted to actual sales? There is little point in being the most visited business website in the world if only two or three people a day actually buy a product or service from you.
If that sounds like a problem that your company's website suffers from, then help is at hand. We've put together this list of several tweaks you can make to your site, which should help increase the number of sales it drives for you.
Here are four ways to boost your online sales.
Start a blog to highlight what you sell
A website blog can help boost sales of a specific product or service you offer. Say you are clothing specialists and the Academy Awards have just taken place. By writing articles about what stars such as Leonardo Di Caprio or Jennifer Lawrence wore to the Oscars, you'll be offering your customers informative and entertaining content which will encourage them to visit your site. Once there, you can include click through links to products you offer that are similar to what was seen on the red carpet, boosting your chances of making a sale. You don't even need to be good at writing the copy, with companies such as Yourcontentshop.Com able to deliver high-quality content for you.
Improve your website navigation and keep it simple
If visitors find your website difficult to navigate and are unable to find what they want, they will go elsewhere. That makes a clean layout which takes a potential customer from home page to item to check out as quickly and easily as possible absolutely imperative. Don't force users into spending time registering before they can buy something and restrict the information you require from them to the bare necessities such as name and email address. An arduous sign up policy will send them elsewhere.
Be transparent about costs and extras
Be honest and upfront from the start about costs and extras. One sure-fire way to lose sales is by neglecting to mention any taxes that might be applied or a delivery charge until the customer gets to the point of payment, at which point being confronted with a load of extra costs is likely to send them looking for another supplier. An FAQ page can be beneficial to answering customers questions and laying out exactly what any extra charges are for.
Show your visitors that you are trustworthy
When it comes to face-to-face business, a family run business that has had many decades of building up a reputation in the community can often trade off that reputation alone. That isn't possible in the online world, so you need to find other ways to show potential customers of your trustworthiness. You can do this by acquiring accreditation from reputable trades bodies, by highlighting the fact that you are part of business groups in your local area or by including testimonials from happy customers about the brilliant services and products you have provided. By personalizing your site as much as possible, it adds a human element that can compensate just a little for the lack of face-to-face contact.