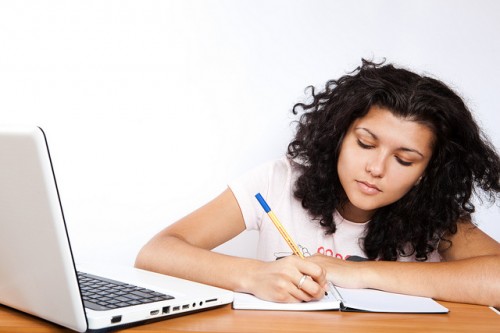 Pursuing a higher degree is rewarding for a number of reasons. An MBA or an MSc is a great degree to have if you want to advance in your career. Master's degrees are very valuable today, which is why more people are putting in the work and earning the degree of their dreams in order to push their career forward.
A higher degree is also great for those who own their own business. The skills and networking you can gain from a graduate program are also useful in business. You will be taking the course alongside professionals and fellow business owners, with industry experts acting as lecturers in some of the best programs in the country.
Naturally, pursuing a higher degree is not without its challenges. Aside from the challenges associated with managing your time and keeping up with the course assignments, you also need to finance your pursuit for a master's degree. These tips and tricks we are about to discuss in this article will help you adjust your budget for a master's degree.
Start with a Good Program
The first thing you want to do before making adjustments to your personal finance is finding a good program to take. In today's modern world, the best way to pursue a master's degree is by taking an online program. Reputable universities such as Suffolk University in Boston are making their online programs more accessible to students from around the world.
Thanks to online courses, you can pursue an online MBA without attending classes or spending time at the university. More importantly, you can pursue valuable degrees like an MBA without spending as much money as you would when taking the course offline. Online courses are up to 40% more affordable than the equivalent offline program, and that's a good starting point.
Once you have found the right program to take, it is time to seek more information about how much completing the program will cost. Don't just take tuition and other direct costs into consideration. You have to think about other costs that you'll have to absorb as you try to earn a master's degree, such as the cost of doing research for the course assignments.
Review Your Personal Finance
Next, you want to get a clearer view of your current personal financial state. Before you can start making adjustments and saving money for the master's degree, you have to know your income and expenses inside out. If you haven't already, write down and manage your expenses to the last detail. Start reviewing inessential expenses that you can cut too.
The more you can save, the less you'll have to borrow to finance the master's degree. If you have enough time before the next enrollment period, you can even save enough for the first semester or enrollment fee of the online degree you have selected.
The same is true with income. Online programs allow you to be flexible with time and study at your own pace. This is a huge advantage, especially if you want to pursue the degree while working a fulltime job, fulfilling your role as a stay-at-home mom or running your small business. You even have the opportunity to develop new sources of income.
Think About Financing
The last piece of the puzzle is financing the degree. You don't have to wait until you have enough money for the entire course to pursue a master's degree. The income bump and other benefits of the degree make more financing options available.
Student loans are the more traditional options, and they are now available to online students as well. You can even find loans designed specifically for online programs, with lower interest and more manageable payment terms.
There are grants and incentives available too. Some companies encourage their employees to pursue a higher degree by providing incentives and financial aids. Scholarships and grant programs are just as easy to find; many of them are not merit-based, so you don't have to worry about high requirements either.
Last but certainly not least, consider applying for online student aid. Most universities offer programs to help students keep their tuition and overall education costs affordable and manageable. Some will go as far as letting you schedule payments to better suit your specific needs.
With all the details figured out and your personal budget adjusted, pursuing an online MBA and other graduate degrees is not only financially feasible; it is also very rewarding. If you are looking for a career push or a way to become a better business owner, there is no better time to consider an online degree than today.