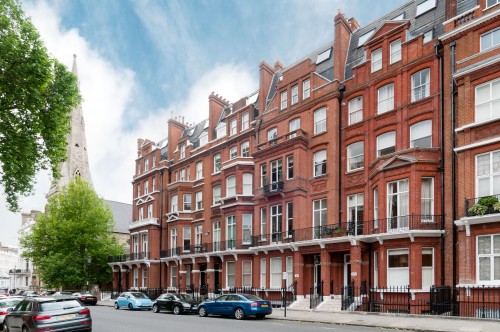 Bad credit can trigger a multitude of issues, from problems getting a car loan to being unable to secure a mortgage. Even if you're simply looking for an apartment or house to rent, having a poor credit score can lead to several problems. Today, most landlords will use a credit check to vet potential tenants, looking at your credit history to try and gauge how much of a risk you are likely to pose. For potential tenants who have gotten their finances under control but still have past issues on their file, this can make it difficult to find a place. So, what should you do when renting if your credit history is less than perfect? Here are some strategies to try for overcoming your bad credit history and still getting that rental you have your eye on.
#1. Find a Co-Signer or Guarantor:
Often landlords will be willing to rent to you if you are able to ask a trusted friend or relative who has a good credit history to co-sign or guarantee the rental application with you. Even if you're going to be the only person living in the property, a co-signer or guarantor will agree to cover the payments in the event that you are unable to, providing the landlord with the extra reassurance that they need. Of course, you won't want your guarantor to actually have to make payments on your behalf, so make sure you opt for a rental that you can definitely afford.
#2. Bad Credit Leasing:
In some cases, you can find apartments that are specifically aimed at tenants with poor credit. No credit check apartments are available, so it's definitely worth looking into this option to see if there are any available in your area which are suitable for your needs and budget. Focus on smaller, privately owned apartment complexes, since in general, larger properties are run by management companies that are more likely to have set policies such as a mandatory credit check. If you're not sure how to find no credit check apartments, then you should have a read of the guide from Blueprint which will provide you with all the necessary information you need. They also have some helpful tips for improving your credit score in order to make renting easier in the future.
#3. Be Upfront About Your Credit Score:
It can sometimes pay to be honest and upfront about your credit score and history when it comes to renting. Landlords will know that a poor credit score doesn't always mean that you are bad at managing money or will be unable to keep up with rent payments; often, financial mistakes from some years ago can lead to poor credit score, even if you have significantly improved your money management skills since. It can be worth speaking to the landlord before they run a credit check and providing proof of income and expenditure to reassure them that you'll be able to make rent payments each month.
#4. Increase Your Security Deposit:
In some cases, it can be worth considering paying a larger security deposit if you're trying to rent with a poor credit history. By offering a larger security deposit, you're reassuring your landlord that you're willing to offer more initially and are committed. In addition, it gives the landlord extra cash that they can use to cover their own expenses if you do miss a rental payment. Blueground's furnished apartments, for example, can be reserved with a security deposit in place of a credit check.
#5. Offer to Pay in Advance:
Like offering a larger security deposit, having enough money to pay for a few month's rent, rather than one month in advance could also help you find a rental property. Offering a few months' worth of rental payments in advance will help to alleviate any concerns that your landlord may have, since they no longer have to worry about you missing the payments that you've already made. If you can, offering to pay in advance every few months, rather than one monthly payment, could make a difference.
#6. Focus on Improving Your Credit:
That all being said, sometimes it might still be difficult for you to get around a credit check when it comes to renting a house or apartment. That's why the best thing to do is to continuously focus on improving your credit score. Avoid getting into any further debt and pay off as many outstanding debts as you can.
#7. Bring Recommendations and References:
Last but not least, your landlord may be more willing to take a risk on you if you are able to provide them with solid references. For example, if you have a previous landlord who's willing to vouch for you as a responsible tenant who's always paid their rent on time, then it's worth asking them to write a reference for you to pass on to any potential landlords in the future.
If you found these tips helpful, we'd love to hear from you in the comments.