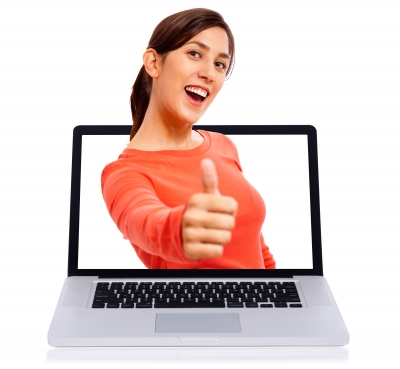 We've all been told that in order to make money, we have to work hard. But, thanks to the internet and the ever-growing number of apps, full-time and part-time jobs aren't the only ways you can put more cash in your pocket. In fact, we live in a world where the majority of people have a side hustle that allows them to increase their monthly income.
No matter if you want to put more money into savings, pay off debt, or start saving up for a vacation this year, there are many different ways you can increase your income. Here are 7 creative ways to get money fast.
1. Sell Unwanted Items
Do you have clothes you haven't worn in years? What about old electronics that you've replaced with newer models? Instead of holding onto unwanted items, you can sell them for cold hard cash. Yard sales are a great way to get money for things you no longer want. But, you can also use the online universe to sell your items.
There are many different online sales and auction websites. eBay, eBid, and Offer Up are just a few options to consider. You can also sell items on social media by posting to a local trade or barter page that serves your area.
2. Use a Cashback Website
Chances are that you're one of the millions of Americans who purchase items online. Wouldn't it be nice to get paid for simply buying things that you need? There are many different cashback websites to use, including Ebates, Mr. Rebates, and Ibotta.
Each of these sites earns a commission from retailers, and when you make a through the website, you receive a percentage of the commission in the form of cash back. You can choose to cash out your earnings or have them applied to a gift card.
3. Take Paid Surveys
Do you like sharing your opinion? If so, taking paid surveys is a great way to make money in a pinch. Paid survey sites like Swagbucks and Survey Junkie pay users to take short 5-minute surveys. You can get paid $0.50 to dollars per survey. If you have hours a day to dedicate, you could possibly make $50 an hour.
4. Become a Lyft or Uber Driver
If you own a car, you have the only thing you need to start making quick money. As a Lyft or Uber driver, you're able to work your own hours and make your own work schedule. Drivers make the most money on weekends, late nights, and on holidays. The more you drive and the higher your customers rate you, the more money you can make.
Similar driving-based options include:
— DoorDash
— Postmates
— GrubHub
— Slice
If you like being behind the wheel and enjoy making life more convenient for others, becoming a driver or delivery worker is a quick way to pull in some extra cash.
5. Watch Videos
If you use social media, you've probably spent hours watching funny videos and videos about topics that you're interested in learning more about. Thanks to websites like Swagbucks, you can make money by simply watching selected videos!
Swagbucks pays users money to watch videos from a wide range of categories such as sports, hobbies, parenting, lifestyle, and much more. You can watch videos at home on your laptop or even from your mobile phone or tablet if you're on the go.
6. Become an Airbnb Host
Do you have a room in your home that you don't use? What about a fully furnished basement or a vacation house that is vacant most of the time? By becoming an Airbnb host, you can make money by putting unused space to use.
As a host, you offer a safe and comfortable place to stay for people looking for short-term living arrangements. Airbnb has grown in popularity the last few years, so you can expect to make plenty of money, especially if you're in a popular area, such as near a city or a large event.
7. Create Lists
New and interesting content is what keeps the internet afloat. If you like writing and want to share unusual knowledge with others, you can do just that by writing for Listverse. Listverse is a very popular site that posts "listicles."
These posts cover a wide range of topics including science, entertainment, lifestyle, books, and even history. If your listicle is accepted, you'll be paid $100! To become a writer, you must be a native English speaker and have a love for the unusual.
Share knowledge, make money!
Conclusion
There are all sorts of ways that you can make money in a pinch. Keep these 7 options in mind to increase your monthly income so that you can be more financially stable.