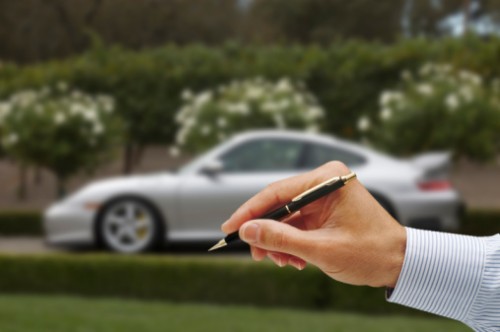 Having a no claims bonus is one of the most effective ways to save money on your car insurance. So how does it work?
In a nutshell, for every year you don't make a claim on your insurance, you'll accumulate one year of no claims discount, also known as a no claims bonus (NCB). So, the more years you drive without making a claim on your insurance, the more bonus you'll accrue. Why is this good? Well, the more this builds up, the more attractive you'll be to insurers, as your record shows you haven't asked them to pay out, so companies will offer huge discounts on your annual premium corresponding to the number of years of no claims you have. For example, having one year can yield a discount of 30%, but having five years can save you as much as 75% on your premium: that's one hefty saving!
So how do you build up your bonus? Simple: don't claim. If you do, you stand to lose some, if not all, of your NCB. We know in some cases claiming is unavoidable, but sometimes there are other options available. For example, if you've received a crack on your windscreen, or a scratch to the paintwork, it's often best to look to fix these independently without going through your insurance provider. It depends on the cost of the fix and the size of the discount on your premium you stand to obtain come your policy renewal time. It also depends on who is at fault: if you're involved in a dispute and it is agreed that another driver was responsible, your insurer may be able to reclaim the pay-out from the other insurer. When choosing a provider find out what their year-by-year NCB is.
If you take out a claim, you will be deducted NCB years. Each provider has a different policy and there isn't a one-rule-fits-all formula; the standard practice seems to be a two-year deduction but it can be less or more, depending on how many years of no claims you have. However, you can take out a protection policy on your bonus. This means that you would be allowed to make a claim without it affecting your NCB: you wouldn't lose those valuable years you've accrued. However, it doesn't guarantee your premium won't be higher come renewal and insurers will still always look into whether you have made a claim: it's protecting the bonus, not the premium.
It's also a myth that your NCB is non-transferrable; that is, it's a myth that it's obligatory to stay with one provider in order to build your no claims and make use of them. Head over to a car insurance price comparison site with your no claims bonus in your back pocket (figuratively speaking) and see how much you could save by finding a new policy come renewal date. Providers will vary with how much discount they offer for each year of no claims, so it is important shop around. You are absolutely entitled to proof of your NCB if you choose to switch, it may just take a little bit of pressure on your insurer at the end of your policy, and having this information to supply to your new insurer of choice is important in getting the best value for money on your new quote.
In summary:
1. Thinking seriously before making a claim – is it worth losing years of your NCB for?
2. Having clear information on your providers' NCB policy: is it worth protecting?
3. Have you got proof? No claims bonuses are the holy grail of car insurance discounts, and you're entitled to them even if switching providers.
Remember these considerations and you'll make the most of that no claims bonus.