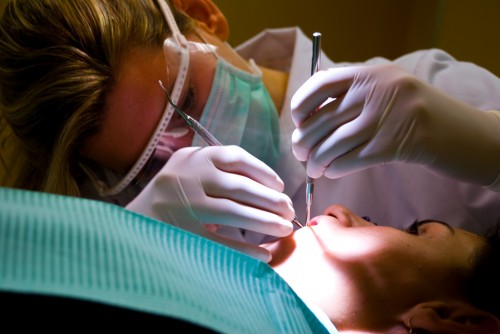 As you may well know; dental work can be an extremely expensive business and when you're trying to work to a reasonable household budget, sometimes the only option is to put your dental work on hold until you can afford it. However, as the health and wellbeing of yourself and your family should be of your highest priority, it's important you try and juggle your finances to be able to pay for the dental work you need.
If you're looking for a method on how you can save money on dental care, here are some useful tips you should be looking into:
Brush your teeth often

Personal dental care is essential for tooth health. Although brushing your teeth is part and parcel of your everyday routine, making sure you do so regularly and thoroughly could dramatically reduce how much you spend at the dentists. Brushing twice a day is recommended as well as flossing in-between, as a means of preventing the development of cavities and other tooth-related problems.
Ask about specials and insurance plans

Having expensive dental treatment can leave you in a state of crisis if your finances aren't in order, which is why many dental companies including Pediatric Dentistry & Orthodontics give customers special offers, deals and insurance plans to lower the overall costs. Some companies may offer rewards when you refer a friend or once you have made a specified number of visits.
Taking out insurance is also a good idea if you believe you may be at risk of tooth issues later on down the line. You will pay a lump sum annually and if you do happen to need any major treatments, your dental work will be covered or highly discounted.
Schedule regular visits

Although it may seem like a waste of money, visiting the dentist on a regular basis could save you a lot in the future. It's also important for your children to be taken to the dentist from an early age. Failing to have your teeth checked regularly may increase your risk of having expensive treatment in the years to come, which will come with a hefty price tag. Make it your goals to have your teeth checked and polished every 6 months to prevent problems and to catch any concerns in the early stages.
Set up a payment plan

There may be an occasion when you need to have an expensive dental treatment that you just can't afford. If you don't have the funds right now, the only option is to pay by credit card that you may be worried about paying off or even setting up a payment plan. The idea of payment plans is that affordable outgoings can be added onto your personal account over time, so if you do happen to need any major dental work done, it is already paid for in advance.
Opt for dental schools

You may never have considered this particular option before, nor may you have heard of it, but one of the best ways to get dental works done for less is to have your dental treatment carried out at a dental school. Students are constantly in need of models to work on as part of their studies. They will, of course, be chaperoned by professionals, so you needn't worry about anything going wrong. The benefit of this is that you will only pay a very small amount of the cost you would pay at a regular dental surgery.