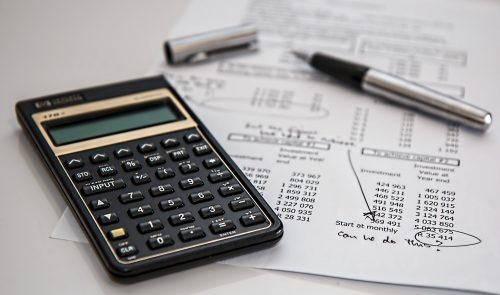 Good financial habits go beyond trying to save and having a budget plan in place. In fact, your budget plan may be so poor it hijacks all your money-saving attempts. This is the main reason why so many people have such a problematic relationship with money and their finances.
Well, although you'll be pleasantly surprised to find out that human error is at the root of your budgeting issues. But, we have some smart fixes that will help you tremendously.
#1. Your budget is restrictive
Here's the deal. When you're trying to save money, you will be tempted to minimize your expenses to the bare minimum. In theory, this might work. But, as humans, we get frustrated when we're not allowed to indulge from time to time. So, we end up overlooking completely the budget we set in place.
Your restrictive budget plan is what will make you overspend and toss all money saving plans. It's true, it may be garbage, but not for the reasons you think. It's just too restrictive. Allow yourself some maneuver space when you outline the plan. This might help you stick to it more effectively. Avoid this by cutting your expenses progressively. This will give you a better insight into how much you can save to live comfortably, after all.
#2. You don't set goals
If you create a budget plan with the sole goal to "save money" in mind, you're in big trouble. This is a broad enough objective to prevent you from ever reaching it. Set actionable goals, instead, like paying your mortgage over the following 5 years.  This will motivate you enough to save money and get the job done.
Break down each big goal into smaller ones. This will give you more satisfaction when you accomplish each smaller one and will motivate you to keep up the good work. Give yourself a small reward (SMALL!) every time you accomplish a goal. This is a nice pat on the back to keep you going.
#3. You don't invest
It's nice to have your money safe in a savings account. But this won't help with their multiplication at all. Simply put, you have to ditch the money-saving mindset and embrace the money-making mindset, instead. When in doubt what you should put your money into, there are some options out there: stocks, crypto, and Forex. But let's focus on the last option, a little.
Forex trading is a popular investment method used by millions who want to round up their monthly income. If you've ever travelled overseas, you're familiar with currency exchanges. You also know it's not always the best time to trade currency for another. Well, Forex trading is mainly based on the same principle. And when you learn how to do it like a pro, it can bring you big money.
Whatever currency you think is valuable, buy it. This is the basic rule. Of course, forex is more complex than this. Once you decide you want to trade currencies to round up your income, research regulated UK FCA Forex broker agencies. This is a big tell-tale sign your broker of choice is reliable and you won't encounter any sort of issue through your activity on their platforms.
#4. You haven't changed your budget in ages
If your budget plan hasn't been changed in years, this may be the reason why it keeps failing. Yes, you have to consider all your expenses and all your sources of income, but you have to think of this matter on a monthly basis. Your income may change, so might your expenses. Monthly adjustments are a good way to ensure your budget plan works and is updated.
You don't need to completely change your budget on a monthly basis, you just want to ensure it still applies to your reality.
#5. Your partner is not contributing
Most couples make a huge mistake when it comes to budgeting. They don't both contribute.  This is a recipe for disaster, in most of the cases. If you can't get your spouse on board on the money-saving adventure you're in, you're unlikely to succeed. In fact, you may end up spending money mindlessly, just like your budget plan never existed.
If you haven't had the money talk until now in your relationship, it may be the perfect time to bring up the topic. This will offer you a better idea if your money goals match your partner's and if you're overall compatible from this standpoint.
#6. Your emergency fund lacks completely
Hey, emergencies happen, and it's better to be prepared for them when they appear. Save up for these cases, as well. It will ask for more efforts on your part, but it's achievable.
An emergency fund will help you preserve your savings intact when home or health crisis situations appear. Plus, you'll be sheltered in case of a job loss or something similar.
#7. You're impatient
Those savings won't happen overnight. If you're the impatient kind, you're very likely to ditch your money saving plans as soon as you don't see your savings growing overnight. Budgeting takes time, patience and a realistic view of your saving potential.
Allocate the first few months of your budgeting journey to seeing if your plan is just as useless as you're tempted to think. If you're seeing small improvements, don't stop. If you're not, try harder!
#8. You really don't want to have a budget plan
Maybe you're feeling like a budget plan is restricting you too much. But, as you've seen above, this is fixable. If using Excel spreadsheets doesn't appeal to you, try other methods. There are some solid apps and tools that work amazingly for money management purposes. Give those a shot and see how you like them!