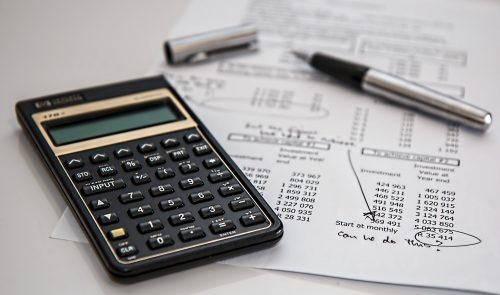 Debt is not something anyone want's to be in. Unfortunately, it ends up being something that most people face at least once in their life.
The amount of household debt combined in America could potentially creep up to over $420 billion this year, a five percent increase from the previous year. Roughly nine percent of Americans who are in credit card debt worries that they'll always be dealing with their debt, and won't break free of it.
If you're drowning in debt and in need of a strategy to help you through, we have a few tips to get you started.
Set Yourself a Goal
Although paying off your debt is the final goal, it ends up being too big and intimidating to stay dedicated to. However, breaking it into several goals is one way to keep yourself focused and motivated.
Smart financial goals are a mixture of short-term and long-term plans. Short-term ideas can include setting aside a set dollar amount each week to build your emergency fund. A long-term goal would consist of paying off a credit card by a certain date.
Keep a Running Record
It's one thing to write down a goal and chip away at it. To stay on track and to keep yourself accountable, though, keeping a running record of tackling your goals is a key step in paying off your debt.
When you have a record of your goals and the steps you take to achieve them, it gives you something to show what's going well, where your mistakes are, and when you deserve a reward.
Be Realistic
One way to set yourself up for failure is to not be realistic with your goals. Although we want to get rid of our debt as quickly as possible, that isn't always the case. You still need to maintain your life.
When creating a goal, be critical about them. Ask yourself if you truly can hit your goal within the set timeframe. If you have any doubts, then you may want to reconsider the timeline or the goal.
Experiment With Methods
There isn't one set method to pay off debt and save money. What works for one family may not work for others. It's essential to explore your method options to find the one that suits you.
Two popular methods include the "Avalanche Method," and the "Snowball Effect."  The first one is determined by the interest rates of your debt, making the highest-interest rate debt your main target. The other method focuses on the debt with the smallest balance first.
Don't Be Afraid to Get Help
Sometimes, when we're tackling debt, we need help. It could be from financial resources, asking for something family or friends, or even getting a small personal loan (i.e. loans from companies like Credit Ninja) to pay off an emergency.
Any help you get is not something to rely on, however, unless you're looking at educational help. If you end up asking for money from a friend too much, that will turn into another debt you have to pay back.
When tackling your debt, remember to stay focused, set small, realistic goals, and track your progress. Reward yourself when you reach a goal to help keep you motivated.