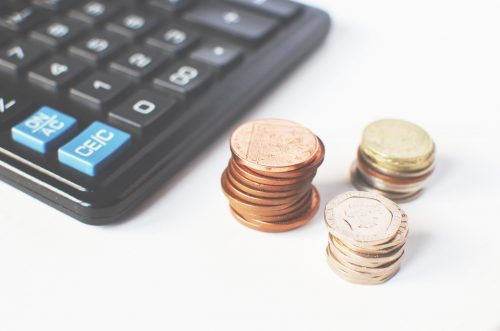 With the demands that come alongside looking after a young family, ensuring you are sticking to a household budget can often be overlooked. One of the worst aspects of not having a budget is that you can often be left with hardly any disposable income at the end of the month, meaning you must struggle financially until you next get paid.
Creating a household budget does take a lot of time and concentration, so it's important that you start planning when you haven't got other errands to run, which could throw your attention off.
If you're keen to find out how to plan your household budget, take a look at the key factors on how to get the process started:
Bring your income and outgoings to the table
In order to get an accurate understanding of your income against monthly expenses, it would be wise to bring your payslip, as well as receipts, bills, debts, and any other proof of outgoings together. While some of these expenses aren't negotiable, you can look into cutting down on your discretionary spending, so you're able to save for things you really need.

Consider if a loan is an option
If you have always been fairly sensible with paying off debts, then taking out a short-term loan from bingoloans could be an option to get you through each month without having to struggle. Short loans are designed to be taken out between a 2-6-month period and means you can get access to small amounts of cash.
This is ideal if you need to purchase necessities or pay for compulsory repairs that are leaving you short of cash. Do be aware that interest will be added to the final owed amount, so you need to consider whether you can build up enough cash to pay off the debt on the deadline date. However, by taking out a small loan and paying off the debts when required, it could be a life changer to your financial state, in the sense that you won't have to use your emergency savings to pay for minor expenses.
Plan your spending
One of the ways to cut down on how much you're spending would be to choose your variables wisely. For example, are there cheaper grocery alternatives in the store you could purchase instead of expensive brands, or perhaps you could arrange a carpool scheme with your colleagues as a way of cutting down on gas costs? Once you have worked out where the unnecessary expenditure is going, you'll find that you'll be able to save much more easily.

Monitor your budget
Once you have created your final budget, be sure to monitor it on a regular basis as a reference point to see whether your calculations are realistic. Check your budget against your actual expenditures each week to work out whether you are managing to stick to it quite closely, or if further changes need to be made to make it much more reasonable.