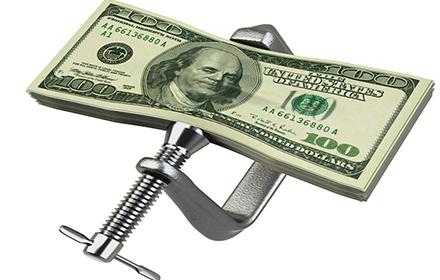 If you have a ton of money and an incredible income, then you don't need to worry about saving.
However, if like most people, money is a source of constant stress for you – then you've come to the right place. These days it feels like there are so many bills to pay, that you can often lose track of all of those countless expenses. Earning extra cash or working every hour of the day isn't always an option – so what can you do instead?
Well, making the most of your budget might not be as tough as you'd think. All you need is the right plan, an idea of what you want to accomplish, and the following tips. The best news – you don't have to give up all the things that you love either.
1. Get a Better Bank
To start with, make sure that you're getting the most out of your bank. These days, the standard current account won't make you much money when it comes to things like interest. However, if you're with the wrong bank, your account could be charging you more than necessary too. For instance, if you don't use the same ATM that's owned by your bank to extract money, you may need to pay an additional fee.
Take the time to read through all the small print on your bank account terms and conditions, and make sure that you're not paying for anything that you didn't realize was costing you a fortune. If you see anything that you don't like, now is the time to start searching for an alternative online.
2. Refinance your Loans
Most of us will take at least one loan out during our lives – even if we're really lucky with money. The truth is that it takes time to save for big expenses, and that isn't always a time that we have. However, if you've taken out a loan in the past, and realized that you're paying over the odds for your insurance, refinancing could be a good idea.
Look around and see whether switching your loan to another provider or consolidating your borrowing can help you to save some cash – particularly if you have better credit these days than you did when you first took out the loan.
3. Work Out Without the Gym
If you love working out and appreciate the impact that all the extra exercise has on your physique, then you probably don't want to give up completely. Unfortunately, gym memberships can be seriously expensive. You might be better off investing in some home gym equipment so you can work out at home instead. You can even hire the machines that you need so that you can upgrade them whenever they become out of date or you want to try a new routine.
Think about signing up for exercise groups in your local area that take advantage of the great outdoors too. You can go jogging or try yoga in the park for some extra health and fitness.
4. Stop Paying Full Retail
It used to be that if you wanted to find the best price for something, you'd have to painstakingly travel to a bunch of different stores and spend forever talking to a shop assistant to get their best deal. These days, you don't need to do anything nearly that exhausting. Instead, you can check the price of items online, and even look for people selling the things you want for cheap on second-hand marketplaces like eBay or Facebook.
Even if you want to buy whatever you need brand-new, you don't necessarily need to pay full price. Sign up for an app that automatically applies discount codes to your digital baskets or try subscribing to a brand's newsletter for a discount and information about upcoming sales.
5. Join the Streaming Revolution
You've probably heard this tip before, but it's something that's worth considering with all the streaming services available online today. It's not just Netflix anymore, you've got HBO Now, Hulu, NowTV and Amazon Prime too. There's really no need to stick to old-fashioned cable anymore, particularly when it can cost so much each month.
Check out some of the available streaming services that show the kind of content you're interested in and find out whether you could spend a lot less paying for a few of these options, instead of paying for cable.