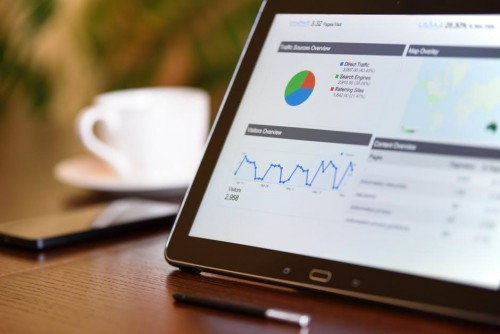 Over the last decade, huge strides have been made in technology, allowing new developments for any kind of business. The increase in internet speeds and computing power has led to a number of new 'cloud services' that can benefit any business; large or small.
Many people will be familiar already with cloud storage online, which lets anyone keep files online and access them from anywhere when they are connected to the internet, saving them time and money. There is now an increasing number of services for businesses, and individuals, available online, including accounting.
Businesses across the world are switching to online accounting services to help streamline their accounts departments and make important elements of their businesses such as invoicing and transaction recording quicker and more efficient.
Is Cloud Accounting Secure?
One of the business's primary concerns when using a cloud accounting service will be the safety and security of their customer's financial data.
Cloud accounting services use high-level encryption protocols and multiple levels of authentication to ensure that your business' data is safe and can only be accessed by you and your employees. It is incredibly important to protect your customer's financial data, particularly accounting data and transaction records. When looking for a cloud accounting service, be sure to check that they implement adequate encryption and authentication measures to protect your business.
Which is the Best Cloud Accounting Service?
There are a number of cloud accounting services available on the internet today, many with their own unique features.
Choosing the right cloud accounting service is an important decision. If you read this article on PieSync's website, you will see two of the best cloud accounting tools pitted against one another to see which offers the best features and the most value.
Cloud accounting controls the expenses for in-house accounting and accelerates the control of outsourced accounting. Bookkeepers prefer using low-cost QuickBooks hosting on a Citrix Xendesktop as it is accessible remotely as per their convenience.
How Does Cloud Accounting Save Money?
Switching to a cloud accounting service can save your business a lot of money in both the short and long-term by reducing your accounting department's overheads.
Businesses will often have to spend hundreds or perhaps thousands on computer equipment and accounting software licenses and have to repeatedly pay these expenses every few years when equipment becomes outdated or licenses need to be renewed.
Using a cloud accounting service cuts out these costs, and the costs of operation and maintenance, freeing up profits to be invested in other areas of the business, like sales and marketing. For many businesses, making the switch to cloud accounting is quickly followed by an increase in profitability as their invoicing and billing practices become more efficient and backlogs in their accounting departments begin to clear the way for more sales.
Whether large or small, your business could save money and become more efficient by taking advantage of cloud accounting services. Being able to get accurate invoices to customers quickly, and to reconcile payments efficiently.
Using a cloud accounting service can also save your business a lot of money on accounting software and computer equipment, and gives a business the ability to access their account records from anywhere, safely and securely.