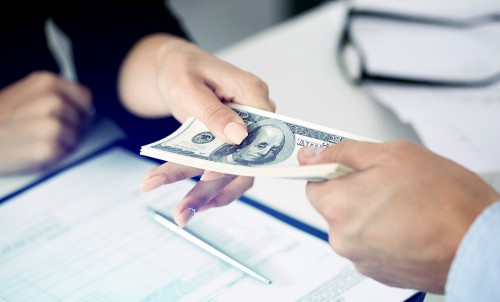 Are you thinking about borrowing money, but hesitating to make a decision?
While borrowing money can sometimes be a bad decision, in many cases, borrowing money is a good idea. When should you say yes to borrowing money?
Check out this guide to learn about the top reasons to borrow money and not feel bad about it.
1. Purchasing a Home 
Most people borrow money to purchase a home. When you borrow money to purchase a home, you take out a mortgage. A mortgage is a type of home loan that comes with collateral.
If you stop making mortgage payments, your lender can take possession of your home, a process known as foreclosure. When you apply for a mortgage, your lender gives you a set amount of money to purchase your home.
Of course, you'll need to pay this money back, and your lender will charge you some interest so they can earn money. This means that you don't fully own the home until your mortgage is completely paid off.
A 30-year, fixed-rate mortgage is standard in the US. This means you'll have 30 years to pay off your home, and because the rate is fixed, you'll be paying the same amount each month. Of course, you always have the option to contribute more money so you can pay off your home faster.
To qualify for a mortgage, you'll first need to put some money down. The money you pay upfront to purchase a home is known as a down payment. While most Americans pay a 6% down payment, if you have good credit, you could qualify for a lower down payment.
Taking out a mortgage is a big process, so here are some tips to keep in mind:
— Start saving for a down payment early
— Work on boosting your credit score
— Use a mortgage calculator to understand how expensive of a home you can afford
— Work on getting pre-qualified for a loan
— Don't mess up your credit score while your loan is processing
— Start tracking interest rates
Also, make sure you understand the various loan options. If a 30-year fixed-rate doesn't work for you, you may want to consider an adjustable-rate loan.
2. Buying a Car 
Buying a car is another great reason to borrow money. While cars depreciate in value over time, sometimes, you need a car to get from Point A to Point B.
When you take out a car loan from a financial institution, you receive a lump sum of money that you're expected to pay back over time. In this way, car loans are very similar to mortgages.
As is the case for homes, many people also make down payments for their cars. The average down payment for a car is around 12%, but you can negotiate a lower price if you need to.
Here are some tips to follow to help you get qualified for a car loan:
— Check your credit report for errors and get these issues fixed before applying for a loan
— Work on boosting your credit score if it's below 600
— Apply for loans from multiple lenders so you can get the best rate
— Get pre-approved so you can get a better rate estimate
— Set your budget based on your loan offer
— Review the dealer's loan offer before signing
— Look for hidden fees and add-ons you didn't ask for
Once you choose a car loan, make sure you make your payments on time so you're not charged any penalties.
3. Education
Another great reason to borrow money is to advance your education. It's no secret that earning an advanced degree is a huge financial commitment in the US.
In fact, the average student loan debt for recent college graduates is over $30,000. While earning a four-year degree is usually a sound investment, it's not the best choice for everyone.
If you're not yet sure what you want to do with your life, you may want to postpone going to college until you have that figured out. Otherwise, you may end up wasting time and money on unnecessary college courses.
Many students end up hating their major by the time they graduate because they didn't take the time to think about what they really want to do with their lives. If you're on the fence about your career choice, give yourself some more time to think it through.
It's also a good idea to consider alternative educational routes besides a four-year degree. There are many high-paying professions out there that don't require you to have a four-year degree. Instead, you can earn a certificate, associate's degree, or work your way up based on experience.
Of course, college is the best route for a lot of people. If you decide that attending college is the right choice for you, make sure you take your time looking into scholarships and different financial aid options.
4. Starting a Business 
Many people need to borrow money to start a business. When it comes to borrowing money for your business, you have several different financing options, including:
— Angel investors
— Venture capitalists
— Bank loans
— Small business credit cards
— Crowdfunding sites
You can also ask your family members and friends to invest in your business. Of course, to borrow money from family and friends, they'll want to know that you have a financial wellness solution.
Reasons to Borrow Money: Are You Ready to Borrow?
Now that you know the top reasons to borrow money, it's time to decide if borrowing is right for you. As we said, borrowing money makes sense in some instances, as it can help you grow your wealth in the long-term.
Be sure to check back in with our blog for more money management tips and tricks.