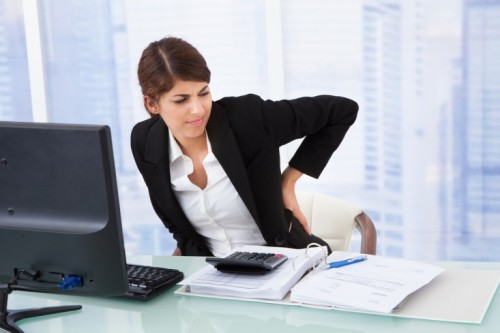 Maintaining accurate financial reports is an essential part of managing a business, whether big or small. It helps budget, prepare for tax season, craft better relationships with banks and investors, and react immediately to any changes in the market. Keep your books up-to-date to save time filling information later on and forecast your future in an efficient manner.
Put all your confidence in a competent and experienced bookkeeper or do it yourself. Owing to cloud-based technology, bookkeeping is no longer a tedious and monotonous task. The DIY approach will give you solid insight into the financial health of your organization.
The question now is: Should you really handle the business' books on your own? Outsourcing bookkeeping, which is a very important task, is worthwhile. Doing it yourself has benefits too. In what follows, we'll present the pros and cons of each.
Having A Bookkeeper
A bookkeeper can accurately monitor expenses and income. Any company will, at some point, need the assistance of a professional. It doesn't matter if you operate outside of the home. You have to keep track of business performance, summarize financial operations and worth, monitor allowable expenses, and prepare tax returns.
A bookkeeper is a trained financial expert that works with businesses to prepare accounts. Attention needs to be paid to the fact that bookkeeping and accounting are distinct functions, even though they may overlap at times. There are certain financial tasks that bookkeepers aren't prepared for.
A bookkeeper isn't emotionally involved with the daily running of the business, so they're able to evaluate the financial position of the company. Besides the fact that you obtain an unbiased financial opinion, you can avoid conflict of interest. When the bookkeeping is assigned to one of the owners, accusations of misconduct could arise. Even if they put the business first, there will still be questions regarding their intentions.
When hiring a professional, consider expertise, knowledge, and, most importantly, location. A Cleveland bookkeeper will better serve your needs as compared to a bookkeeper located at the opposite end of the country. Local business knowledge and a strong reputation.
If you can't afford to have a bookkeeper in-house, consider outsourcing. You can spend the money therefore saved (salary, insurance, benefits, etc.) on growing your business. With outsourcing, you pay for what you need. You can select a monthly service that includes carrying out financial transactions, paying bills, making deposits, reconciling bank accounts, and printing out reports.
It's recommended to go with a bookkeeper that has experience relevant to your industry. They'll be able to identify your specific financial needs and gaps. A good bookkeeper will go beyond number-crunching, helping you make strategic business decisions.
Doing Bookkeeping Yourself
If you're just starting out, you can do the bookkeeping yourself because it's not overly complicated or time-consuming, provided that the volume of transactions is minimal. Third-party online bookkeeping software enables you to carry out general tasks. It can be accessed anywhere from any Internet-connected device. It's a good idea to invest in bookkeeping training to learn the basics. You'll gain invaluable skills that will help you run your business more profitably and protect your investment.
Built-in advantages of deploying bookkeeping software include but aren't limited to automatic data storage, organization, and analysis, importing transaction data, and real-time reporting. If you're overwhelmed, find a mentor to show you how to use the bookkeeping software.
When you do your own bookkeeping, you're prepared to handle any situation. In other words, you're in control of the situation. You can avoid expensive problems down the road, which is no little thing considering that the economic outlook doesn't look great during the COVID-19 pandemic. It's smart to have financial information at hand. You can use the information gathered to eliminate unnecessary expenses and plan for a better outcome.
Doing the bookkeeping yourself doesn't come without risks. You can make clerical errors when recording financial transactions, which can lead to a difference between debit and credit totals of the trial balance. Mistakes aren't easy to spot. Clerical errors can look like a fraud, which means that you risk being investigated by the IRS. If bookkeeping isn't a top-of-mind priority, you'll forget all about it and leave it to the last minute. Possible outcomes include mathematical mistakes, missed deadlines, and no solid plan for the future.
DIY bookkeeping takes time away from your business. Distraction, and a lack of focus, can kill the progress of any company. The point is that you need to carefully choose your activities. It's better to leave bookkeeping to the pros.
So, What's the Better Choice?
Even if you understand balance sheets and income statements, that doesn't make you an expert in bookkeeping. Maintaining financial records isn't child's play. Formal education is required because traditional work methods have been replaced and it's necessary to possess a combination of skills. In addition to having a way with numbers, a bookkeeper must pay attention to details and have strong communication and problem-solving skills. Let's not even talk about fast-new technologies.
It can be concluded that your time is better spent on running and growing your organization. Don't put your business at risk or lose important opportunities. Hire a financial expert to handle the books and help you understand your financial position. Just because you have basic math skills and bookkeeping software doesn't make you qualified to handle the books.
If you want someone you can count on every day, and don't mind paying a bit more, hire a specialized firm. A bookkeeping firm can work remotely with clients, developing strong relationships based on trust, accountability, and integrity. This is your chance to build a paperless office and reduce your company's footprint on the environment. Knowing that your financial needs will be taken care of by a trusted service offers peace of mind.
Price isn't the most important consideration when selecting a bookkeeper. If the expert is worth hiring, they have experience in your particular industry, together with skill and determination. Look for a candidate who can add value to the business.