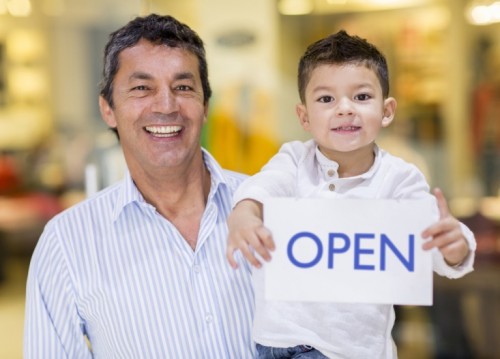 Today's expansive online world enables small businesses to market and sell their products to global audiences. However, when competing with the marketing budgets of multinational corporations, managing to achieve a sufficient stream of sales can be quite the uphill struggle.
But in many respects, the internet is a level playing field, where employing opportunistic and unique techniques can grab the attention of consumers, appeal to their requirements, build trusting relationships, and achieve those all important conversions. So, what are some of these digital marketing hacks?
1.      Simplify your site
Create a website that does away with any unnecessary features and focuses on delivering a captivating browsing experience. Speed is of the essence for online users, so the quicker they find your products or services, which can be boosted by 100TB Bare Metal Servers, the better.
2.      Create compelling content
 Content is the king of digital marketing as it can increase exposure on search engines, go viral on social media, and drive traffic to your own website. Therefore, produce compelling content about customer-related issues that bigger rivals aren't covering.
3.      Build a network for the future
Start by touching base with existing contacts and people you enjoy working with. From there, search for authority figures, industry influencers, and other individuals you want to work with. Online success doesn't happen overnight and you will need a network of associates to help you achieve prolonged prosperity.
4.      Take influence from other industries
Ideas and concepts that worked for other industries could have the same positive outcomes on your own business. Meet with peers from different disciplines and brainstorm together to acquire new knowledge and expertise.
5.      Promote reviews and recommendations
Word-of-mouth remains incredibly effective and influential, which several big businesses can only dream of benefitting from. So, display testimonials from previous or current clientele on your website, as potential patrons can relate to these endorsements.
6.      Diversify your content
Along with blog posts on your website, think about creating enlightening infographics, entertaining videos, or any other type of content that your audience will appreciate. A multi-channel approach means you won't miss out on would-be customers.
7.      Dumb down website forms
If you want visitors to subscribe to an email newsletter or you would like demographic information about your audience, make website forms quick and easy to fill out. Once you've acquired basic information you can start building a more meaningful relationship.
8.      Recycle old content
To save time with the creation process while also reminding customers about your industry expertise, recycle and reuse old content. Turn articles into infographics or transform long videos into short animated GIFs.
9.      Schedule social media activity
Find the time to schedule and automatically publish all of that day or week's social media activity. Think carefully about when your audience will be viewing their Facebook feeds and Twitter timelines too.
10.  Pretend to be the customer
By visiting your website on a range of devices, following all links, seeking out reviews and looking at social media feeds, you will gain an insight into what everyday customers think of your brand and how to improve this image.