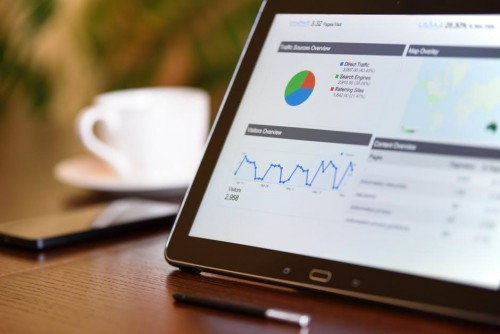 Money is an essential aspect of modern life. The less you have of it, the more difficult it is to meet your needs. Still, it's not always clear what you have to do to build wealth.
Should you work harder at your job, hoping to gradually climb up the corporate ladder? At the executive level, compensation and bonuses can provide you with a six-figure income.
Should you go back to school and spend a few more years earning a degree in a more promising industry? Due to the increasing advances in technology, some sectors of the economy are slowing down while others, more aligned with science, technology, and engineering are on the way up.
Should you start your own business based on your knowledge and skills? When you do work that you love, your chances of earning more increase substantially.
While all of these are viable ways to increase your earning capacity, it's not the final solution. There are three factors besides increasing your earning capacity that will help you to build wealth:
1. First, how well you are managing your money. What is your money management strategy?
2. Second, how well you invest your money. What is your investment vehicle?
3. Third, how clearly you think about money. What is your financial philosophy?
Let's take a closer look at each of these factors in more detail.
Money Management
Financial success is based on earning more than you spend. Consequently, you always have money in the bank.
Conversely, if you're spending more than you earn, you're not succeeding at the money game. You're either broke or living on credit.
And, if you're spending as much as you're earning, then you're breaking even; as a result, you're only one paycheck away from a financial crisis.
So before you begin to focus on increasing the amount of money flowing into your life, you have to learn how to be a better steward of the money you have right now by budgeting it and becoming more rational about how you spend it.
Investments
Ultimately, there are not enough hours in the day to earn a 6 or 7 figure income from your personal efforts. Consequently, you need a form of passive income, and one of the best ways to generate this type of income is through an investment vehicle. One well-established investment vehicle is forex trading, where you invest in foreign currencies.
Forex, also known as currency trading, FX, and foreign exchange, is about participating in a decentralized global market where the currencies of the world are traded. Currency trading is dissimilar to the stock market in one significant way. In the stock market, you can choose to buy or sell just a single stock. In the forex market, you have to trade in pairs. In addition, since all currencies will be priced to the fourth decimal point, the smallest increment of trade is one percentage point, which is known as a pip.
When you become skilled at retail foreign exchange trading, you can make money regardless of how an economy is doing. You can generate a profit whether the market trend is bullish or bearish.
Financial Philosophy
If you don't have a sound financial philosophy, then you'll misuse the money that flows into your life. Instead of enriching the quality of your life, earning more money will lead to a warped sense of power.
As an example of what a financial philosophy looks like, co-founder Dharmesh Shah suggests that people who desire to be wealthy should stop fixating on money; start tracking help from others; focus on ways to serve; see money as a way to make more things; become a world-class expert in your field; keep track of your efforts; and build routines to make sure you're making progress
In conclusion, building wealth is not as simple as just increasing your earning capacity. If you earn more but then spend more than you earn because you want to improve the quality of your life, you'll increase your debt, not your wealth. If you don't have a sound financial philosophy, then you will not have a balanced approach to money, which, in the long run, will jeopardize your wealth. And, finally, if you don't invest your money, then you will not be able to grow it at an exponential rate. Once you stop working, the money will stop coming in. Choosing a good investment vehicle will allow you to create a passive income stream.