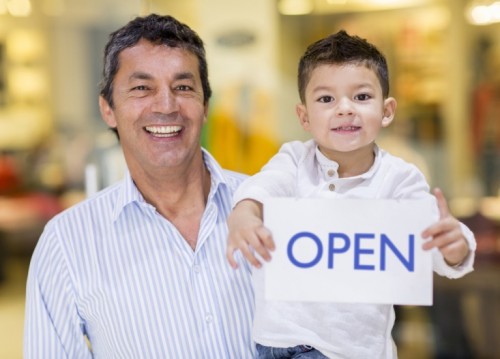 There are a number of reasons why you might be looking for a new office space for your business. It could be that you're a startup looking for their first premises, or you could be upgrading to somewhere larger to cope with company growth. No matter your reasons, there are some important factors to consider when it comes to locating that new premises, and you can save yourself a lot of time and headaches by making sure that you keep an eye out for some of the more unexpected issues. As with everything related to your business, there is a cost-benefit analysis to consider, and your premises needs to work with a sturdy ROI that justifies the expense. In order to minimize disruption and make sure that you pick the right premises for your business, here are the three most neglected considerations that may have negative long-term effects if you skip over them.
Accessibility factors – more than car parks
It could be that you don't yet have the luxury of having employees, but if you want your company to grow, then chances are that you are going to need to start hiring at some point. Whether you have staffing concerns yet or not, the fact is that those staff will have to be able to find and access your new office space easily. Consider public transport links for those that don't have their own vehicle. You will also need to consider the people that may have to visit your office. This could be suppliers or customers, depending on your field, so your parking also needs to be assessed. Finally, if you are likely to need deliveries on a regular basis, consider how that will work in terms of access points for delivery drivers and their loads.
Security concerns
When you're being shown around a potential office space, never forget to check out the security resources that are in place. Whether you're moving to larger premises or building from scratch, this stage of the business diary is particularly prone to security threats, and the period during a move is especially susceptible to security compromises. Give some thought too, to long-term security. Having visible security measures in place as soon as possible is a great deterrent when it comes to the opportunistic criminal, and burglar alarms Gloucester and HD security cameras will go a long way to protecting you and your business. Too many businesses focus on cybersecurity in the modern age, but criminals are not opposed to using more traditional criminal acts to get what they need.
Think about your budget
Renting or buying an office premises is a substantial chunk of your budget, so you want to get it right. Your estate agent will have explained your cost estimates, but you also need to consider your long-term costs as well. Check that you will be able to cover the costs of any refurbishments, so that you are not surprised by any sudden bills when you least need them. Refurbishment costs can escalate, and unexpected expenditure could bring your business to a grinding halt very quickly indeed.
Having an office gives your business a valuable legitimacy that is often worth the cost. Take your time when it comes to deciding on a final choice, and make sure that you factor in potential costs further down the line. Being aware of the future will make your new office much more valuable.