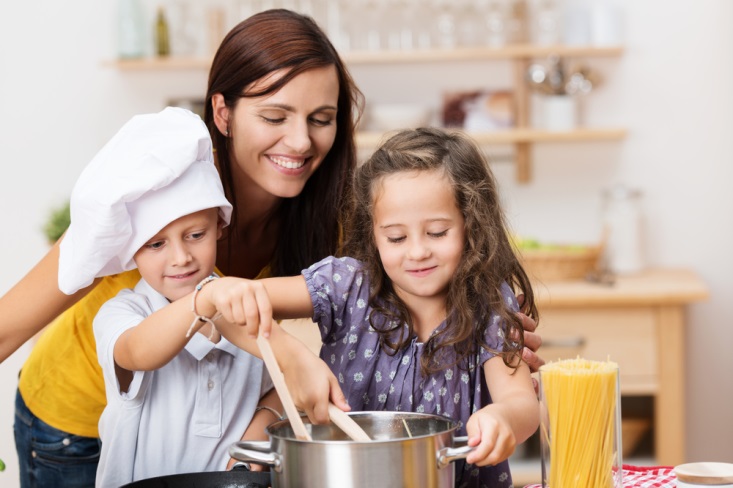 Want an eco-friendly kitchen, but you just don't know where to start? There are answers. Everything from how you care for your appliances to how you cook your food can have a significant impact on how green your kitchen is. The good news is, making wise choices can also be good for your savings account. These simple suggestions will help you maintain a more eco-friendly kitchen from the fridge to your food preparation.
1) Love Your Appliances
Before you run to the store for a new appliance, take a closer look at why the one you have may not be as efficient as a newer model. It could just be that your appliance needs a repair, which can be much less costly than a whole new appliance.
If a replacement is in order, there are two important factors to keep in mind. Firstly, find out if there are any programs in your community that will take care of recycling or proper disposal of the old appliance. Some old appliances even contain hazardous chemicals, so traditional trash pickup will not help the environment at all. Secondly, when you purchase the new appliance, make sure you are paying close attention to the Energy Star ratings. Also, keep in mind that bigger isn't necessarily better. When looking for a new fridge, you might find that something smaller is in order. You are less likely to lose food in a small fridge vs. a larger one (thus not only saving on energy but waste).
2) Create a Kitchen Centerpiece
Instead of clogging your counter space with dozens of gadgets for easier cooking, take a closer look at what you actually use and choose one or two as a countertop centerpiece.
If your family loves toasted bagels, get a toaster that's energy efficient and has wider slots for toasting foods such as bagels. Many toasters also offer the option to toast from frozen, so you can keep your bread fresh in the freezer and pull them out to toast and consume, reducing the waste.
If you really love taking trips to the local coffee house, consider instead adding an Espresso machine to your countertop. They are energy efficient, and you only make one cup at a time instead of a whole pot to waste. It's also a lot easier to get replacement parts to maintain the machine than it is a traditional coffee pot, thus reducing the chances you will just toss out a whole maker for a newer model. You can find a number of great options online at https://www.espressoparts.com/.
3) Choose Kitchenware that Lasts
There is a lot of debate about the safety of using Teflon pans for cooking or putting plastics in the microwave. Instead of jumping into the debates, just consider this. Plastic and rubber can melt. Wooden spoons can rot. Non-stick cooking pans will scratch and be unusable.
When making choices on what sort of cookware and utensils to have in your kitchen, look for products that will stand the test of time. Cast iron skillets are a bigger investment, but they last for generations and are very durable. Glass dishes that can be used in the oven or microwave will get more use, and often you can get them with lids for quick and easy refrigeration as well.
The reasons for ditching the Teflon or plastic materials is more about reducing waste than it is about health concerns (which have yet to be proven). And before you run to the store and spend t much money on gadgets and utensils for the kitchen, find out if your community has a kitchen library. You can often get lightly used materials for less. Not only that, but you reduce the waste and depletion of out planets resources.
If you are looking for more ways to go green in your kitchen, check out our 4 sophisticated suggestions.