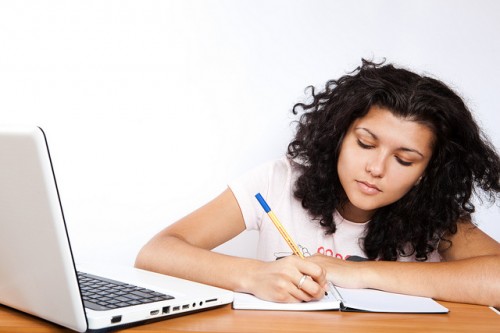 Once you have graduated college and perhaps continued on to a graduate degree, you may simply be excited about finally landing a job within your profession. Whether you are an entry-level business associate or a dermatologist, you may think you have a lifetime ahead of you, so why start saving now for a vague date sometime in what you think will be the distant future.
For example, you've just gone through four years of college, another four years of med school and now you are just ready to make some money. You know that the dermatologist salary per hour is much higher than the national average and you believe that there will be plenty of time to begin saving for your retirement, but you may not have the time you believe they have.
History Has Taught Us Invaluable Lessons
For many years, we have known that Social Security is literally broke. The government made it a habit of borrowing from those funds to supplement their budgetary needs and over time, they were unable to repay those 'loans.' However, that isn't the only cause for concern you may have.
Besides a depleted Social Security fund, there was a recent awakening when the bottom dropped out of the economy in the Great Recession, which began in 2008 and lasted several years. Many people lost their jobs and it took years to get back on the ladder to success. If history has anything at all to teach us, it would be that you can never count on the future.
Greater Wealth Equals Earlier Retirement
Not only can you not be sure of the future economy, consider the fact that if you start planning early on, you can build enough wealth to ensure a comfortable retirement later. Wouldn't it be nice to amass enough savings to retire at 55 instead of 67 or 70? Yes, we are living longer, but that doesn't mean we all will. Illness can strike at any moment and it is better to plan for the best but prepare for the worst. Even if you could work a few years longer, wouldn't it be nice to retire a bit earlier to enjoy the life you've worked so hard to build?
Interrupted Employment Prevents Growing Your Nest Egg
If for any reason, you are out of work for any length of time, you will not only be unable to continue saving for your retirement, but you may even be forced to borrow from the funds you have already accrued. Whether it is the economy or the state of your health or other family obligations which force you into an extended leave, you can never be sure of what tomorrow may bring. Even government is making changes to laws, which will require workers to delay the age of retirement before they can begin collecting the benefits they paid into for so many years.
Ask any financial advisor and they will tell you that it is always better to start planning for your retirement from your very first job. No matter how much or how little you make, always budget to put something aside. There will absolutely come a day when you are happy you did so. Don't think the economy is stable, no matter what you are led to believe. Having that nest egg can mean the difference between retiring at a decent age and being forced to work many years longer than you ever thought you would.
As the old saying goes, "A penny saved is a penny earned." So, start saving today because tomorrow is closer than you think!