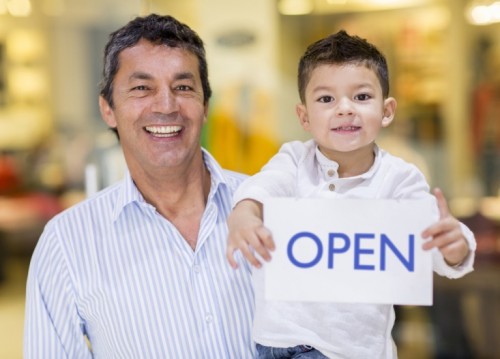 Small business owners who are actively involved in their company can save time and money just by taking a few tasks into their own hands — particularly during the early years. By mastering the art of productivity and learning the ins and outs of marketing, social media, and basic accounting, you'll have the tools you need to build a thriving enterprise. Let's explore three tasks that small business owners can do themselves.
Internet Marketing Tasks
It's common for business owners to take on their own marketing and sales efforts. With today's shift toward the internet, this fantastic opportunity allows you to reach a broad audience for a relatively small investment. This reach can lead to significant results when managed in-house.
According to Zephoria, an average of 1.4 billion people log onto Facebook every day. What's stopping your small business from tapping into this massive marketplace? By setting up a business page on Facebook, Google+, and Twitter, you'll be well on your way to mastering the immense power that social media has to bring in new customers — and keep existing ones.
Entrepreneurs don't need to invest tons of time into their internet marketing efforts to see a return, and you don't need to be Mark Zuckerberg to set them up, either. Load your profiles with relevant imagery, like products, while you work on building positive reviews. Work-in current specials and relevant information such as upcoming events to your daily posts.
Consistently engage your audience with relatable blog articles. Start with 500 words just once a week, and show your followers why your business is better than the competition. Create a list of industry-specific keywords and begin using them throughout your website and social media profiles. Search engines use these SEO keywords to help potential customers find you.
Financial Tasks
Running a small business is daunting on its own without adding bookkeeping to the mix. With the help of your favorite accounting software, you can easily manage many financial tasks yourself to save time and money. Keeping track of sales tax liabilities, managing expenses, and staying on top of invoicing are ways an owner can become engaged in their business's finances without getting overwhelmed.
Review your bank account daily so you won't get sidetracked by cashflow surprises. Simple tasks like printing deposit slips help manage costs, leading to bigger profits. Spend a few minutes with your bookkeeper monthly and review your income statements together. Compare where you are today in comparison to your future financial goals and stay on track.
Master Your To-Do List
For many entrepreneurs, it can be hard to stay focused but delegating management of your to-do list might not be a good choice. When you master your own to-do list, you work faster and more effectively than your competitors, giving your business an instant advantage.
Today's technology can help you increase productivity. Set up email management tools like calendar reminders or use a free business app like RescueTime Lite that tracks how much time you're spending online so you can take back your day.
By taking these basic tasks in hand, you'll get a fresh look at your operation. Enjoy smooth sailing and big profits in the years ahead.