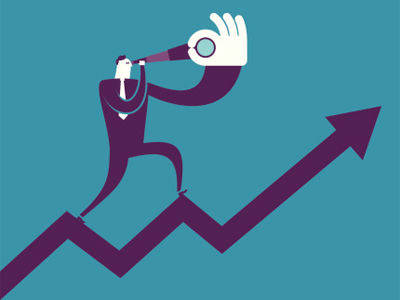 How many times have you heard your parents tell you not to make the same mistakes they did? If you heard it once, you've heard it a thousand times and believe it or not, when it comes to planning for retirement, truer words were never spoken. While many people did get on board with planning for their financial futures early in life, so many Boomers and Gen Xers believed Social Security would get them through.
How wrong they all were!  As a Millennial, heed the advice of those who are struggling now. These are just three of the many things you can do to plan for retirement, but if not these, it is imperative that you start planning today.
1. Find a Job with Benefits
Before you can do anything at all, you must find a way to have money to set aside. Sometimes you can find a great career with a company that will either match or add to any savings you put into a company retirement or pension plan. If you have a degree, all the better. If not, there are jobs you can find that pay great wages for entry-level positions with potential to advance as you become more skilled. Make this the foundation of your job search and you can find one that suits your talents. Check out sites like jobapplicationcenter.com where you can do more than search. You can apply directly from their site.
2. Set a Date for Retirement
Before you can take the next step, you should look at your current state of health and then objectively set a date for retirement. Will it be in 25 years? If you are an early Millennial, that would place you near 65 in 25 years, so that is a good place to start. After you've set a target date, you can begin calculating what your needs will be in the future. Bear in mind, those figures will change the further out you go.
3. How Much Income Will You Need at Retirement Age?
Based on projected inflation and cost of living increases, how much money do you believe you will need as a monthly or annual income to supplement your Social Security? This is a vital step in planning for your future, but a word of caution is in order here. Always plan to save more than you think you will need. That's a mistake your parents and grandparents made, so always save on the high end! As an example, $100 at a 2.5% inflation rate over the next 25 years would mean that you would need to spend $185 to get the same things you can buy today for that $100. A cost of living calculator will help you determine how much to save. Then plan a budget based on these speculative figures.
Now it's up to you to find creative ways to begin setting money aside to meet those goals. Always cut back on your expenses now to keep back that 'little extra' mentioned above. You always want to save more than you think you'll need. Again, there are other things you can do to plan for retirement, but these are the bare bones steps to take when starting out. As you continue saving, you'll find ways to earn higher interest rates in safer investments, so always think ahead. It's a start – so what are you waiting for? Don't make the same mistakes your parents did. It's now or never!