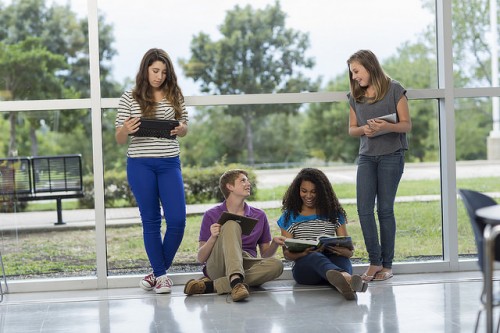 Working on your monthly budget can seem like a lot of work and is not likely to be something that is at the top of your list.  Once you are out of high school and into college, there will be less time for making money as you spend more of your time studying to earn a degree.  That means sticking to a budget for any income that you do have is going to be very important.  Earning a degree does not have to kill your savings account and here are three tips that might help you earn that degree while sticking to your budget.
Recognize Your Priorities
Before you get too far into the process of figuring out what degree you want to pursue, make sure that you have your priorities on paper.  This will keep them in the forefront of your mind and they will also help you decide on a school that fits your priorities, your budget, and lifestyle.  In many cases, if you are going on a budget, earning an online degree is your best option as the costs are quite a bit less than traditional college.  For example, enrolling in online college for an MHA degree is going to costs you less due to the fact that the college offering it does not have as many expenses tied to the program.
Research Many Different Online School
Once you have an idea of what degree you want to earn, you can start to look at what online school you will be applying to.  There are many to choose from thanks to the growing popularity of traditional colleges offering online courses.  Even the largest colleges in the country have online courses to help those that are trying to earn a degree from home or while working full-time.  Getting information about schools that offer the degree you are interested is as easy as contacting the school directly.  A simple email can get you on the mail list and information will be sent your way in no time.  Read reviews online and ask others about online colleges to see what they think.  Real life experiences with those that attend college for an online MHA program will be your best resource.
Plan Your Budget
Once you have figured out the overall costs of going to school, the next step is to make sure that you can earn your degree, while still living a normal life.  Of course, you are going to be doing less traveling and you won't have much cash to spend, but that will all come after you graduate with your brand new degree.  If you are working while attending the online college, ask if your employer helps employees with the costs of a graduate degree.
Having a budget does not mean that you have to stop doing the things that you love doing.  You just have to pay more attention to them.  Earning a college degree on a budget is possible and, hopefully, these tips give you a head start.