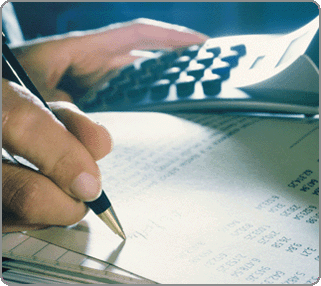 This is a guest post from Trisha Wagner is a freelance writer for DepositAccounts.com, where you can compare rates of checking accounts from dozens of banks in one place. Trisha writes regularly on the topics of personal finance and savings accounts.
With credit card use on the decline, more and more people are discovering why savings are so important to the household budget.  Not only does having a well funded savings account afford individuals and families a bit of breathing room should they face unexpected expenses, it also makes it possible to avoid going in debt in the future.  Millions of people are currently trying to eliminate debt, therefore any opportunity to avoid future indebtedness should be considered for financial security.  The best way to do this is by incorporating your savings into your budget.
Here are a three tips to help consumers budget for savings. 
Open a high interest savings account–  The first thing you must do when you begin saving money is to have an appropriate place to save and grow your money until it is needed.  While many people "think" they can simply put it in their regular checking account, the reality is without a specific savings account the likelihood of using "saved" money for other expenses is very high.  To find the best rates look beyond you local bank and consider online savings accounts which often offer a higher interest rater, therefore more growth.
Make every dollar work–  When creating a household budget, we often focus on covering our bills and day-to-day living.  Any remaining money is often left to use at our own discretion.  If you are not assigning a certain amount of money toward savings, you will more than likely find yourself spending any leftover cash on unnecessary purchases simply because you have the money available.  You must assign a certain amount of money to go into your savings to assure you are not spending it elsewhere.
Finding more money–  The reality for many people trying to recover from the effects of the recession is that every dollar already has a job.  This is especially true for individuals trying to eliminate debt while building savings.  If you are in this position and haven't already taken the necessary steps to free up additional money, the time to do so is now.  Start by reviewing your current budget to see where you can cut costs.  If you cannot cut costs, then you should certainly be contacting certain vendors to see if you can negotiate lower rates.  Any opportunity to save money or in other words not spend as much money will free up extra cash toward savings.
The truth is that-most people unless facing a severe financial hardship have the ability to save money.  Many people either do not know how or choose not to make the necessary adjustments needed to build their savings.  By following these three simple tips everyone has the opportunity to take the first step toward building their savings account to put them on the path toward financial freedom.
What are some steps you take?