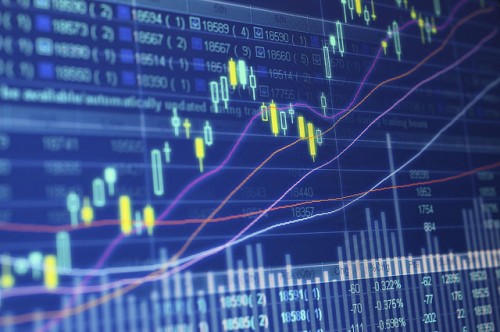 If you've ever thought of developing your own strategy for long-term wealth, you've probably considered things like investing and trading. While with the first option, you take a long-term approach to building your portfolio and creating money, the second solution allows you to take a much more proactive stance.
Some people use penny stocks that allow them to diversify their spread of investments over a much more significant space. Other individuals might learn forex trading and try to profit from slight changes in value between currencies that happen on a regular basis. Other assets are also tradable online if you're feeling adventurous, such as oil, gold and even cryptocurrencies.
Educate Yourself First
For many, this will be less of a strategy and more an essential rule. In addition to knowing all the basics of how to buy and sell a position, you'll also need a consistent education in other areas. You'll be responsible for keeping up to date with the latest news from the stock market, and events that might impact your earnings. Many professionals focus a lot of time and energy on things like interest rate plans, economic outlook and more.
Before you do anything, make a list of assets that you may want to get involved with, and keep yourself informed about your chosen markets and selected companies here. Scan news and visit the right websites for new information.
Have a Budget
Next, you'll need to make sure you know how much of your cash you're willing to actually risk on the market. Ultimately, this process is always going to be risky because you never know what might happen from one day to the next. Many of the most successful people in this type of landscape risk about 2% of their account or less with each movement. It all depends on your capacity for risk, and how much you have to spend.
Remember, when figuring out how much to spend, ensure that you only set aside funds that you can reasonably afford to lose. If you're not prepared to lose this cash, then you need to wait for a point where you feel more comfortable taking risks.
Start Small and Learn as You Go
Finally, the most important thing you can remember is that only fools will rush in to spending too much money before they've properly established their skills in a specific marketplace. As a beginner, you'll need to focus on a maximum of just a couple of assets during each session. Finding and tracking opportunities will be a lot easier when you have less to keep track of. You can even consider looking into fractional shares if you want to work with smaller dollar amounts.
Take it slow and remember to make notes based on what you learn from each interaction. Ideally, you'll want to avoid any particularly dangerous concepts before you've honed your skills. While things like penny stocks might seem like a good idea at first, they also carry more risk and can lead to losses if you're inexperienced.