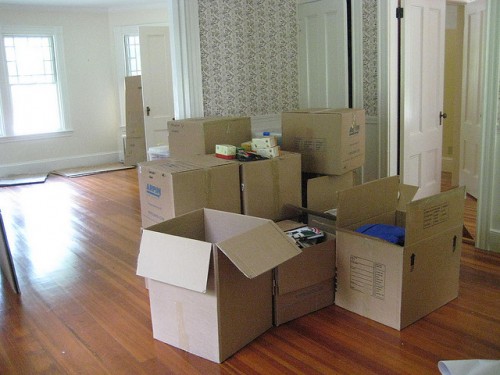 For the thrift, hiring professional movers might seem like something to be avoided. But for many people in certain situations, it's actually the most economical decision you can make when moving. People move for all kinds of reasons, but most moves are at least somewhat related to financial needs. Whether moving to a place for the lower cost of living, or to accept a job that pays better than an old job, money is at the center of relocation. Nonetheless, even for those looking to save money, hiring professional movers can make a lot of financial sense.
1)    You Save Time. This is a big one. Moving takes a lot of time and effort. Nobody likes to do it, and the longer you live, the more stuff you tend to acquire. Packing, securing, lifting, and safely transporting (only to repeat the whole process in reverse) takes a lot more time than many people anticipate. Time is money. The more days you spend moving your belongings to a new location, the more holding costs you carry. These might include the rental of a truck or storage facility (including overage fees when things go wrong and you can't leave or return on time), two simultaneous rent or mortgage payments, eating out a lot because you don't have any appliances, etc. Professional movers like Newmarket Movers can save an enormous amount of time on your part, and let you get started in your new life ASAP.
2)    You Don't Get Hurt (or Frustrated). Moving is hard work. If you've ever had to haul a studio piano, refrigerator, or sectional sofa up a staircase, you know this work isn't for everybody. Getting injured during a move is very common, because it's a kind of physical labor that people who move aren't accustomed to. Even if you manage to get through the ordeal in one piece, it's common for arguments, delays, and fatigue to take their toll on your relationships and sanity. Save yourself frustration. Be a job creator. Hire the moving pros.
3)    Your Stuff Doesn't Break, and You Can Keep More of It. It's easy to break stuff when you move it yourself. Even the most fastidious packer is known to make mistakes, often because of having to do the whole job by oneself or with the help of only a few others. Even those who can manage to transport their possessions, without banging them up too much, often have to get rid of some of their stuff, because they can't transport it on their own. This puts people in a sticky situation, often giving away items they actually really like, or selling them quickly for well less than they are worth. Hang on to your things, by paying someone else to move them for you.
Hiring professional movers is a great way to save time and sanity. In the end, keeping your possessions nice and not having to sell or give away that which you can't transport on your own, makes hiring movers well worth the cost. In any case, it'll take the drudgery out of moving.