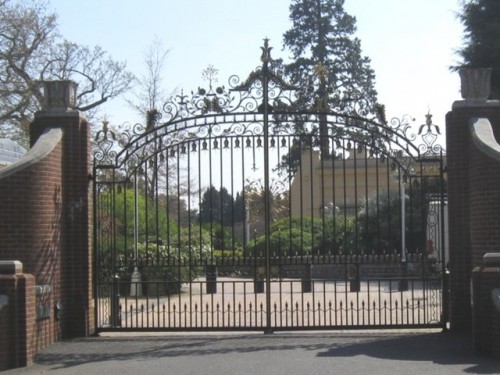 Today keeping a firm reign on your budget is on most people's minds. Between paying for necessary expenses and having some semblance of a life, it can leave your bank account feeling lean. With that being said most people do not take home security into account due to their tight finances. You risk losing more money when you leave your home unsecure. Fortunately there are budget friendly ways to keep your possessions where they belong while leaving money in your pocket. Here are 4 great inexpensive ways to protect yourself from home invasion.
Security Camera
Purchasing a security camera will give you up to date coverage on the happenings in your home. You can get full surveillance of your home to your phone for a very modest price. Letting your home insurance agency know that you have installed a security camera in your home can get you a deduction and save you additional money.  Should a burglary arise, you have solid evidence for an insurance claim and you could potentially help in finding the perpetrator. Plus it will deter would be thieves because they will know someone is watching the house. When you leave your home, having security cameras gives you the ability to feel like you haven't really left at all. Not to mention the extra security it provides for your belongings.
Smart Locks
Having regular keys can give a thief an advantage. Most burglars are well versed in how to pick a lock. Also if you are one to leave a spare somewhere in your yard, you are opening yourself up to being looted. Investing in a smart lock gives you the ability to not have to worry about having your lock picked or having to leave a spare key around. A smart lock is a wise investment that will not break the bank. In addition you are provided with technology that will monitor how many times someone has tried to use the keypad unsuccessfully. It also will alert you should that problem arise. Installing a smart lock will give you the piece of mind that your valuables are protected.
Alarm System
With a burglary happening every 14.4 seconds in the United States, an alarm system is a smart and affordable option to secure your home. Companies that use ADT security systems provide you all day coverage so that you know your home is in good hands while you are away. The alarm system also notifies you when any door or window has been opened in your home.  If someone tries to gain access to your home while the system is active, the police will be notified immediately. You can also save money on home insurance, as having an alarm system is a deductible. This added benefit would help you in your quest to stay budget friendly while keeping your home safe from predators.
Motion Sensor Lights
Most people leave their outside lights off in an effort to save a little cash. The problem is that burglars target dark houses, because they appear to be empty. Motion sensor lights are a quick and inexpensive solution to that problem. These lights turn on when they detect movement, so a potential thief will be spotted before they can even attempt to break into your home. You can also save money with these energy efficient lights so you do not have to worry about increasing your electric bill. Saving a bundle while protecting your home is fairly easy and simple with motion sensor lights.
Whether we like it or not, home invasion occurs often. You will lose more money in the long run than you save by not getting some type of home security. Protecting your home does not have to be a costly procedure. There are very affordable means to guarding your home. Installing a security camera, smart lock, alarm system, or motion sensor lights are budget friendly ways to keep you protected. Don't leave your home vulnerable due to budget restrictions, check out these great options and get the coverage you need at a price that works for you.