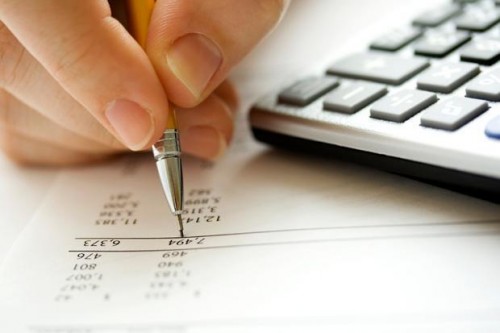 Budgeting is one of the single best things you can do to get your personal finances in check. Budgeting is all about making sure you know how much money you have coming in, how much you have going out, and where it is all going.
However, if you are like one of the millions and millions of other small business owners in the USA, budgeting for your personal finances isn't the only type of budgeting you should be doing. You should be budgeting for your business, but it can be a lot more work than simply budgeting for yourself or your family.
As a result, many people ask the question "How to Use a Business  Budget?". In order to make it a little bit simpler, this article will look at a couple of different tips for managing your business budget.
It Doesn't Hurt to Overestimate Your Expenses
One of the most important parts of budgeting for your business is tracking your expenses. If you are off in your predictions or tracking of expenses, it could potentially spell the end of your business. If you accidently underestimate your expenses, you will end up with less money than you expected at the end of the month.
As a result, it doesn't hurt to overestimate your expenses, and then be left with a surplus at the end of the month. If you plan around spending more on expenses, you will be pleasantly surprised when they don't end up being as high as you thought. Also, predicting exact costs when you have a small business is tough, so this method will ensure you are prepared.
Saving is Very Important
When you make a huge sale or finish a huge product, it can be very tempting to want to spend that money on new equipment, taking a vacation, or giving out bonuses to hard-working employees. And while there is a time and place for all of that of course, saving your profit and reinvesting it is incredibly important.
You don't want to be spending all that you profit, as that could lead you to spending more than you make, which will make it very hard for your business to flourish. By saving money, you will be extending the lifetime of your business.
Know Your Sales Cycle
Depending on the type of business you have, there is a good chance that you have busy and slow periods each season. For example, landscaping companies will generally be busier in the summer, and snowboard gear shops will often be more packed with people during the winter months. This is called the sales cycle of your company. You will have some periods where you are experiencing slow business, and others when you are busy.
Even though you are slow, you still need to maintain a budget and ensure you are adhering to it. During your downtime, you will need to budget for expenses without a lot of money coming in, which can take some planning. Also you can use this down time to work on marketing, maximizing future profit and more.
Use the Right Tools At Your Disposal
In the past, budgeting used to be a very slow and meticulous task that was often done with a pen and paper. However, nowadays many individuals and companies alike do their budgeting digitally through a variety of different budgeting tools.
These tools can make it incredibly quick and easy to do your budgeting and some will even be able to do most of the work for you going forward. Also, dealing with a business budget can be very complex, so using a tool with a lot of great features and options is a good way to budget much more effectively and efficiently.
In conclusion, we hope these tips can help you with you business budgeting, which can be a very difficult and stressful subject.