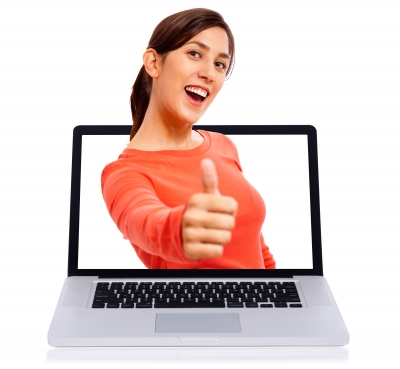 Building a website that is engaging and receives a substantial amount of web traffic is no easy feat. For the determined few who manage to turn their hobby or passion into a successful blog or website, their labor is rewarded by the opportunities to earn money from their creation.
In the following article, you will find out how easy it is to make money fast from a website. We explore the different creative ways to monetize a blog and secure a passive income. At the very least, you should be able to recover your domain fees and hosting costs. And for the very best websites, you may even earn enough for a side income, or in exceptional cases, a full-time income.
Advertisements
Once you have built up some steady traffic on your page, you can introduce advertising. This is often the simplest way to make money on a blog or website. Advertisers pay per click. So, if you have an advert on your site that can generate 100 or 1,000 clicks a day, you will receive a payment for each of those clicks.
Each click can generate as much as US$0.25, depending on the location of the user. You will have to generate a large volume of clicks to make a lot of money, but as ads are very easy to place and set up, the income you make is entirely passive and requires little legwork.
Affiliate Marketing
Affiliate marketing involves recommending a product to your audience and providing an affiliate link where your visitors can purchase the product. You will then receive a percentage of all the product sales purchased by visitors that followed your affiliate link.
The amount of money you can earn through affiliate marketing varies depending on the product and its retail price. Some products offer affiliate markers commission of up to 70% of the sale price. Meaning if your visitors purchase a US$100 eBook through your affiliate link, you will receive US$70.
Hosting Sponsored Content
Sponsored are posts designed to advertise a product or service, or drive traffic to an external page, on your website. They will take the form of a blog post or article that looks indistinguishable from other articles on your blog but will usually contain a link to an external site for a service or product.
Depending on your website's popularity, and if you write the article yourself or get the sponsor to write it, you can charge between US$50 and US$250 for a sponsored post. Very large sites, like the Guardian or the New York Times, will charge thousands for a sponsored post that appears on their site.
Visitor Donations
If you have an engaged audience, you can leverage it to monetize your blog by adding a donation button to your site. It is by no means a get-rich-quick scheme. Very few people are inclined to hand over their hard-earned cash for altruistic reasons, however, they are an alternate avenue of revenue for sites with highly engaged audiences.
None of the monetization methods require an in-depth knowledge of IT or much time to establish. Anyone with a moderately popular site can easily implement them and begin earning cash immediately. You don't need to be a tech enthusiast to earn money online.