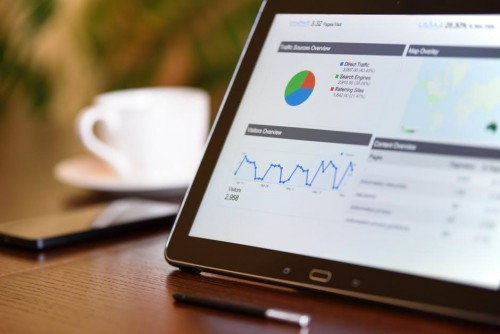 Have you tried a digital credit app yet? These apps can save time and increase access to life-enriching funds. People in areas that do not otherwise feature amenities like financial institutions see their options expand exponentially with a simple smartphone. Here are four apps worth checking out, and some key features of each.
1. Credy
 Credy's been fortunate enough to receive backing from California-based startup accelerator Y Combinator. Credy's CEO has noted that a mere one in seven Indians has sufficient access to credit products, but Credy is changing this by digitizing the entire application process. Their biometric ID system makes approval easier than ever before – in some cases, approval is instant. The amounts they lend are relatively small, and repayment schedules are generally nine months long or less.
2. OKash
Identification has been a real barrier to success with global digital credit apps. OKash recognizes this and is on top of it. Their loans stay safe and secure thanks to facial recognition technology. Leveraging AI to improve the security of these apps is a tactic we should expect to continue to see. Furthermore, OKash is popular due to its very low-interest rates (as low as one percent, in some cases) and rapid repayment plans on small amounts.
 3. ePayLater
Sign up once, and you can have instant access to a full line of credit.  ePayLater – Buy Now Pay Later is all about convenience, making it perfect for those who dread emergency spending or might need fast money while travelling. They're also utilizing one of the top strategies to ensuring digital credit succeeds in the markets which demand it – incentives. Users who repay on time get valuable discount coupons for future transactions.
Your balance can even remain interest-free for a period of two weeks, meaning that rapid repayment is always rewarded. By adding it to your smartphone's payment methods, you can pay for multiple items at once, and check out in the blink of an eye. It's perfect for those who love to buy online.
 4. Olly
 Those who do have access to financial products like lines of credit, but are very busy, might want to check out Olly. It provides solutions to those who struggle to find the time or remember to make payments, as the process is entirely digitized. If you're just starting out, you could be granted digital credit in as little as a few minutes. Olly is also committed to helping customers build credit and work toward a good score. This is why it may be a smart pick for students in particular. And like most of these apps, it's easy to keep track of your usage and stay up to date on what you owe.
At various points, it has seemed like digital credit and microloans via smartphone presented too many pitfalls to flourish. However, with great customer incentives and advanced identification technology, companies are overcoming the challenges and working through digital credit's growing pains. With a focus on convenience and keeping interest rates low, digital credit is rapidly changing the world.