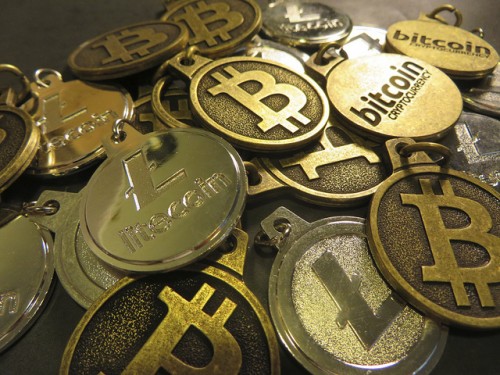 If you spent $100 on Bitcoin at the beginning of 2011, that money would be worth $3,773,758.93 today. That kind of return gets an investor's mouth watering, and is unlike anything you normally see in the world of conventional trading.
Getting to that immense figure must have been quite the stress, as the value of a holding would have oscillated for years, making the holder dramatically richer or poorer one day to the next. However, if you're willing to play the long game with cryptocurrencies- and risk the stress- there's suggestions the returns can be dizzying. People who have invested in 2011 have made themselves very rich indeed. One economist has predicted the value of a single Bitcoin will be worth $1 million by 2020.
In November 2017, the value of Bitcoin hit record levels, and at such tremendous heights, there's some suggestions the bubble is going to burst. Now is the time to consider investing in cheaper, smaller, cryptocurrencies, and if you play your cards right, a small investment could make you very wealthy in just a few short years.
Here are 4 cryptocurrencies other than Bitcoin that are on the up.
1.Ethereum
Ethereum is a new kid on the block in the world of cryptocurrencies, but despite the fresh face, it's quickly become a power player. After Bitcoin, Ethereum is the second biggest cryptocurrency on the market, and has a market capitalization of $31 billion.
Like Bitcoin, Ethereum also operates on blockchain technology. However, it differs from Bitcoin in crucial ways.
Ethereum is a decentralized blockchain app platform which allows developers to build and deploy applications. Ethereum is not the currency, ether is. This can be purchased today for around $471, or it can be gained. Ether is not mined like Bitcoin, it's gained by working on the Ethereum program.
2.Litecoin
Litecoin was created way back when cryptocurrency was still young, all those years ago in 2011. Charles Lee, a graduate of both MIT and Google, founded the currency, and established his intention to make it the silver to Bitcoin's gold.  In only two short years after its inception, harvesting Bitcoin required specialized software. Lee wanted to bring the accessibility back to cryptocurrency.
Nowadays, more and more merchants accept Litecoin as a payment method. Litecoin has many similarities with Bitcoin, one being that it is based on blockchain technology. One of the differences is that it builds blocks at a faster speed, and transactions are processed more quickly. However, it's of less value than Bitcoin and Ethereum, but still a respectable cryptocurrency.
3.Ripple
Ripple is interesting to compare with the other cryptocurrency power-players previously mentioned here. Unlike Bitcoin, Ethereum and Litecoin, there isn't a "small" restriction on the amount of coins in circulation. The amount of Bitcoins cannot exceed 21 billion; Ripple cannot exceed 100 billion.
Ripple is known as the 'Bank's Bitcoin', and it's quite the accurate name. Lots of the big banks are set to start using it because they are keen to adopt blockchain based payments.
Unlike Bitcoin and Litecoin, Ripple doesn't award coins for mining. Rather, it will primarily incentivize businesses who engage in best practice when using the currency by awarding them coins.
The current market capitalization rate is $1.26 billion, and the cost of one ripple coin is only 20c.
However, there are some reasons to be wary. Ripple's founders are not interested in decentralization, and hold most of the currency themselves; making the currency unpopular in the cryptocurrency scene.
More than that, there are way more Ripple coin units than Bitcoins, immediately making them less valuable as they are less scarce.  Legitimate banks and businesses who use Ripple for convenience have a vested interest in keeping this currency stable, which will probably mean no dramatic rises of value.
4.Dash
Dash is an attempt to take the same blockchain based model of Bitcoin and improve it, to provide transactions at a faster speed and with greater anonymity.
Dash was originally called Darkcoin because of its emphasis on secrecy and anonymity, which makes it the dark web currency par excellence. Perhaps 'Dark' was affecting the currency's potential, for it was rebranded Dash in 2015. Its transactions remain virtually untraceable.
Dash prides itself on being the first DAO (Decentralised Autonomous Organisation) where the rules are written into the computer program, not held by individuals. Because of the way Dash successfuly exploits gaps in the market, where other cryptocurrencies fail, it has the potential to go stratospheric.