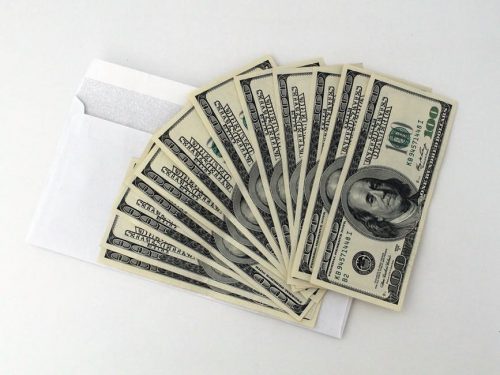 Unless you're fabulously wealthy, you probably don't want to miss out on any financial opportunities. The more money you keep, the more you have to spend on the things you like, not to mention various necessities.
However, there are some financial opportunities on which individuals and families miss out. In some instances, they don't know about them, or other times, they might not think that they're worthwhile and will make that great of a difference.
We'll take a moment right now to detail a few financial opportunities on which you shouldn't miss out. Every one of those on our list can help your financial situation significantly.
Filing a Car Accident Claim
You might get in a car accident, and then you delay filing a claim. It's not all that hard to see why. Often, it's because the time right after a car accident is extremely stressful, and you might not know the best way to proceed during the aftermath.
You should always file a car accident claim, particularly if you can hold another party responsible. You can use the cash to pay for things like vehicle repairs, lost wages, doctor or hospital bills, and so forth.
The real issue is that you only have a limited time to file your claim, which varies state by state. In Illinois, for instance, there's a two-year car accident claim limitation statute. In other states, it may be less, or more.
Getting Your Employer to Match Your 401K Funds
Perhaps you have a job, and your employer offers you a 401K program. You don't bother getting involved with it, though. Maybe you have pressing expenses right now, and you don't think you can afford to put any money away toward retirement.
If you don't ever start saving for your golden years, though, then it's not likely you'll ever be able to retire at all. It's best if you can put at least a little bit away, even if it's not very much.
A 401K plan is a uniquely useful way to save money, particularly if your employer matches the funds you put in up to a certain point. They might match 2 or 3%, or they could go as high as 5, depending on your position's prominence and how long you have been with the company.
The funds that they match are the equivalent of free money. It's wise to take it.
Taking All the Tax Deductions that You Can
Some people also grumble when tax time comes around if they owe money. You might also find that you're in a situation where you're not getting as large of a refund as you anticipated.
You should make sure that you are taking any deductions that you can. For instance, if you work from home, you can deduct a new computer's cost, or perhaps your smartphone bill if you check your work emails on it. You can also deduct your home office space and utility bills.
You can deduct your gas money if you work outside the home and your car insurance payments as well. You can deduct your monthly bus or train pass if you take public transportation.
If you're not sure what else you can deduct, talk to a tax expert, or look online at a standard deductions list. If you can present the IRS with more legal deductions, you'll either get a larger refund, or else you'll owe less money. Either situation can improve your finances.
Using the Right Bank
At some point, you'll need to open a bank or credit union account. You might not take very long to select the one you want. You could go with the one nearest to your house, or one that you know has lots of ATMs in your area.
The reality is, though, that not all banks and credit unions are equal. Some of them don't give you very good saving or checking account interest rates. If you're going to use a single bank for all of your finances, you should do a little research to see which one's giving you the best deals.
For example, you might go with Ally instead of a local bank. Ally is strictly online, meaning that it has no brick-and-mortar locations.
However, this allows them to lower their overhead, and they pass those savings on to you with higher account interest rates. They also reimburse your ATM fees every month if you use a different bank's ATM to take money out.