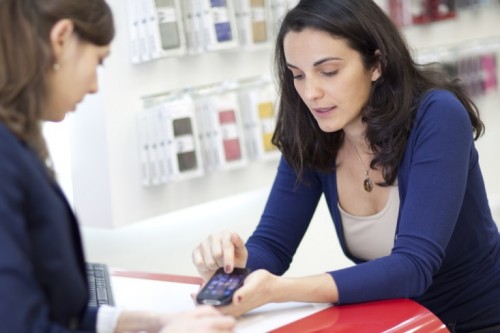 It seems like everything is digital and electronic these days. And nothing is meant to last. Devices are so complicated that there's almost no way that all the teeny tiny components can keep doing their jobs. And when one little part fails, the domino effect takes over and before long you're looking at the blue screen of death or whatever is its equivalent on your device.
So sometimes it seems that by the time you've figured out the instruction manual, your computer or phone has gone belly up and you've got to go out and buy a new one. Here are 5 never-fail ways to avoid breaking the bank when you have to go shopping for an electronic device.
1. Don't Buy Something New Just Because It's New
The companies that make electronic devices are always coming out with new stuff. You can lose your  mind if you believe you have to have the shiniest new toys on the block all the time because you will NEVER be happy. Never.
Businesses can only survive if they keep selling. That's why they're always devising ways to entice you to replace what they sold you last time and be convinced that you've got to get the latest version that's new, improved, and better than ever. It's called marketing, and it's what makes the world go round. But you don't have to fall for it.
If your computer, TV, phone, and anything else that makes your life worth living is still working, spend your hard-earned money some other way. Or save the funds for when your current device drops dead in its tracks. No doubt it will happen. But in the meantime, if you can still do everything you want to do on the device you have, there's just no reason to replace it.
2. When You Decide You Really Need Something, Do Your Homework
That means study the options available on the market and compare prices at retail stores and online sources. Read buyers' reviews and talk to people you know. For big-ticket items, stop in at a couple of stores and talk to the salespeople, too. See what they recommend and why. Ask them what they'd buy if they were you.
Research available discounts, like some that are available for students and teachers. Go online to find great coupons for electronics. Find out when retailers are having sales. See if there's a discount for employees from your company.
4. Only Get the Extras You'll Really Use
If there are options for features that you've never even thought  you wanted but now are thinking you've got to have, go get a coffee and ponder on it for a while. Thinking that maybe "someday" you'll want to write, produce, direct, and edit your own feature film is absolutely no reason to buy everything you'll need to do it today. If you've never played a video game in your life, you don't need all the features that power them. New computers have so much stuff included already, maybe the basics they come with are all you need.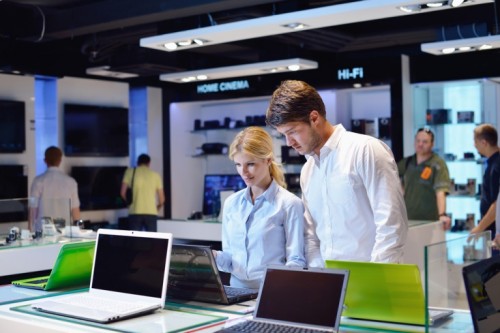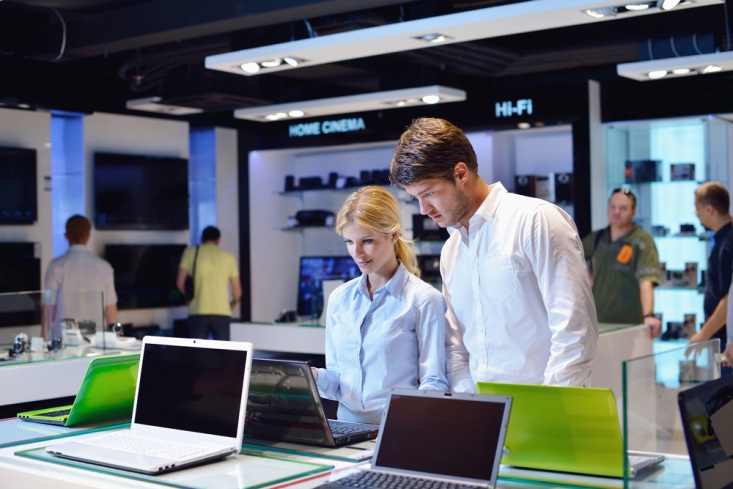 5. When You Get to the Store (Virtual or Otherwise), Make the Best deal You Can
This will include price-matching, negotiating — yes, you can try it even in major stores — or saying thank you and starting to walk out.
— Ask if there's a discount for devices that are on display or for open-box items that have been returned but are still in unused conditions
— Consider refurbished devices. These items can be as good as new, but cost so much less. Don't buy refurbished electronics if they don't come with warranties, though.
— Ask about trade-ins. They may not be applicable to your major purchase, but they could mean dollars off on accessories.