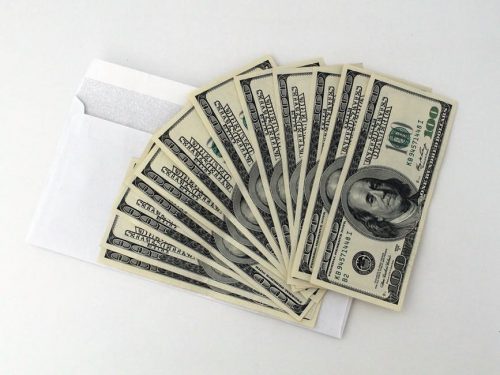 Are you constantly worrying about money? Do your debt problems keep you up at night? If so, you need to do something about this situation — pronto! The longer you allow your financial issues to linger, the more of an impact they're going to have on your overall health and wellbeing.
If you want to enjoy both the quality and standard of living that you deserve, you need to face your fiscal problems head on. The best way to do this is to simply earn more money. No matter who you are, where you live, what you do for a living, what skills you possess, how much experience you have, or where your passions lie, you have the capacity to pick up a side hustle.
Want to explore your passive income options? If so, be sure to read on.
Bookkeeping
If you have prior experience in the accounting sector, bookkeeping could very well be the perfect side hustle for you. Because you won't be dealing with taxes, you won't be required to become CPA licensed, which means that you will be able to begin this passive income venture right away. To find out more about becoming a professional bookkeeper, be sure to check out this insightful article on the matter.
Stock trading
Trading stocks is one of the most lucrative side income options available to you… so long as you remain diligent, disciplined, and sensible with regard to it. You aren't going to make much money from this venture if you opt to invest in a reckless manner, which is why you must take some time to study each market that you trade in.
If you want to maximize your profit potential in this instance, be sure to make use of accurate trading signals. These AI-powered daily alerts will help you to make informed decisions regarding the holdings that you invest in. Ultimately, this will be sure to have a profound positive impact on the amount of money that you make from this endeavor.
Virtual assistance
 Businesses are always looking for new ways to freshen up their customer support services, and you could be the one to provide them with assistance in this instance by becoming a virtual assistant. This role will entail you taking control of client services, scheduling, and emailing for the companies that you serve. The best thing of all? You will be able to perform these all-important tasks from a virtual location, which in turn will afford you complete control over your work timetable.
Online surveying
Fancy earning an extra $100 a month from the comfort of your own home? If so, you should seriously consider taking online surveys. This will entail you providing feedback on certain products, services, and companies in exchange for payment. It is that simple!
If you take on any of the side hustles listed above, you will be sure to supplement your monthly wage packet. Your bank balance will then start to grow and, before you know it, your financial future will seem a whole lot brighter.