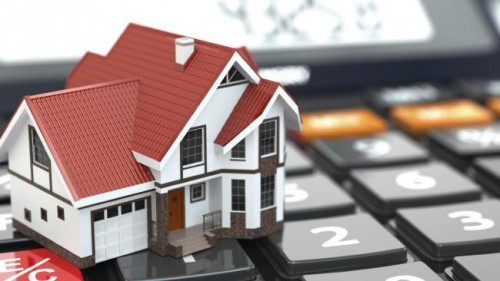 When buying a house, most people only think about the asking price to determine if they could afford the house or not. Smarter folks tend to look at how much down payment they'll need when deciding if they could afford the house. In fact, you'll be better served if you look at how much you'll pay in monthly mortgage payments when deciding on the affordability of a home.
However, the real costs of homeownership go beyond the asking price, the down payment, and the monthly mortgage payments. If you don't take proactive actions to take charge of your personal finances, you could discover that you are spending way more than you can afford to keep a roof over your head. Experts agree that your total housing expenses shouldn't be more than 25% of your total take home pay.  Here are four simple tips for reducing your housing expenses.
Shrink your mortgage
Your mortgage is probably the biggest item on your home expenses list. You can shrink your mortgage by refinancing to lock in a lower interest rate. You should also consider switching to a 15-year mortgage plan. A 15-year mortgage has higher monthly payments than the 30-year mortgage plan, but you'll save tons of money in interest payment. You can also save on interest payment by switching to a bi-weekly mortgage payment instead of a monthly mortgage payment plan.
Reduce utility bills
Utilities are also a big part of your housing expenses and you can't afford to stop using them otherwise you'll trigger serious quality of life issues. You can start cutting utility bills by switching to energy-saving bulbs and home appliances. Switching to solar energy is a smarter long-term solution for saving on utility bills. An objective cost analysis will show you that solar panel quotes are cheaper in the long term than the money you spend on electricity.
You should consider investing in a smart thermostat or double-checking to ensure that a regular thermostat works properly. You should also keep the thermostat level.  Ideally, the thermostat should not be set higher than 68 degree in winter and you shouldn't set it lower than 78 degree in summer.
Become a DIY master
You can record massive savings on your costs of home ownership if you can create time, your health permits, and you don't mind getting your hands dirty. Knowing how to be handy with home improvements projects can help you save money.
For instance, fixing a drywall or broken faucet could cost you as much as $50 per hour if you hire a professional.  You should ideally know how to sew simple curtains and how to refinish or repaint cabinets. Taking the time clear and clean your gutters could also save you money and ensure that you don't have serious structural problems with your home.
Reduce your water bills
Bottle water remains outrageously expensive but it might be your safest bet if you don't trust the city's water supply. However, you can still save on water expenses fixing leaking faucets and toilets – flow-restricting showerheads can also help you reduce your water expenses. When doing the laundry, you should consider washing full loads – you'll use less water than washing many small loads. You should also run full loads in your dishwasher instead of running multiple small loads.