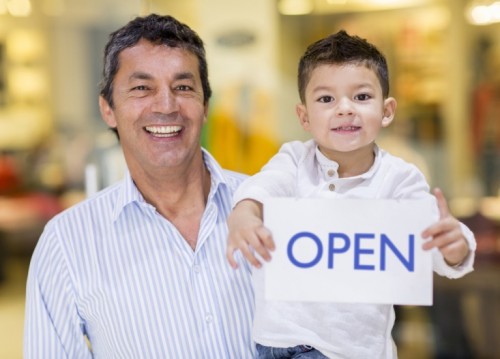 Your small business is your main priority, and while cash flow can be tight when first starting up, there are certain costs you should never ignore if you want your business to remain successful and safe. When determining the cash flow for your business, you should always factor in the following four costs, regardless of the industry you are working in.
1. Professional Charges
Those who own a small business become a great multi-tasker and gain skills in areas they never had before, such as marketing and accounting. While you may be able to do some of these yourself, chances are you aren't trained in the right areas, and this could cause mistakes, as well as a lot of wasted time. If you own a limited company, payroll and annual filings can become overwhelming. If you want your money in order and your taxes done correctly, hiring an accountant is a great idea for any small business.
2. Business Insurance
If you want to ensure your business is safe in the event of a natural disaster or an error on your part, small business insurance is a must. Every small business needs insurance, and no matter how big your business, you aren't safe from being sued. Did you know even home businesses need to be covered? The Hartford offers small business insurance to cover everything from workers' compensation (which is a legal requirement, even if you only hire one employee) to burglary. Small business insurance can include property and liability insurance, covering everything you may need as a small business.
3. Utilizing Technology
To reach the most customers, you need to invest some money into technology. This includes having your website and a brand image that is suitable for social media. If you work on computers, there are plenty of back-up systems that can allow you to keep your online data safe in the event of a fire or your home computer breaking down. No matter your industry, there are technological tools out there that can help you to work more efficiently. If you need help in this category, Entrepreneur has come up with a list of the six technologies your small business needs to succeed.
4. Hiring Great Employees
Your business will work best when you have excellent employees, meaning you need to invest in recruiting and retaining these people, as they are your future. With so many small businesses to compete with, potential employees want to see the benefits of working for you, so consider investing in medical insurance and incentives. When looking for the freshest talent, post your job advertisements online with job boards, and don't be afraid to spend a little on advertising your business to push it to the top of the rankings. This will get more interest and, therefore, you will have more choice when finding the best employees to work with you.
A great business thrives with the right technology, the best professional help, technological advantages, and the most exceptional employees. These four business costs should never be ignored if you want your small business not just to succeed, but flourish.