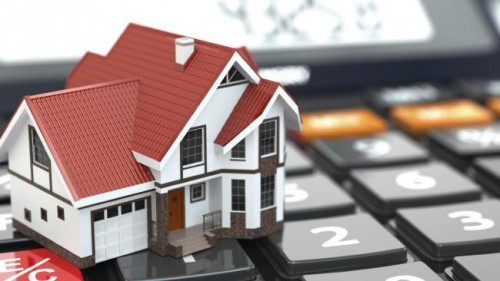 In a previous article, we gave you five tips for a better mortgage in 2017. The mortgage market is evolving rapidly, and there are some exciting new deals to look into. Knowing how to take advantage of the best rates on the market will help you get the best deal on your mortgage loan.
But, what about those of you who already have mortgage loans to repay? Taking steps to review your existing mortgage loan and checking to see whether you're getting the best deal are actually great things to do. Here are the four things you absolutely need to know to get started.
Annual Percentage Rate
The interest rate on your mortgage doesn't always represent the actual cost of using the loan. For a clearer view, you need to look at the Annual Percentage Rate or APR. Unlike interest, APR takes fees, additional charges and other costs associated with the mortgage into consideration.
To quickly see if you're getting the best deal on your mortgage loan, APR is the key metric to look into. You can compare loans based on their APRs and get a good idea of which loan is the most affordable.
Early Settlement Fee
The best kind of mortgage is the one that allows you to repay the loan early without imposing penalties or additional fees. Moreover, the lender should also waive your remaining interest, allowing you to save even more by repaying the loan early.
You may not think of early repayment as an important factor, but it is an essential thing to understand. When you choose to switch to another mortgage loan, the early settlement fee will determine how much money you can save in the process.
Payment Schedules
Another great thing about the mortgage loans of today is the payment schedules they offer. You don't have to stick to monthly payments at all. In fact, it is much better to repay the mortgage loan on a bi-weekly basis, since you'll be able to save more in the long run.
With a standard $200,000 mortgage for 30 years, the amount of money you can save by switching from monthly payments to bi-weekly payments is around $20,000 over the course of the loan. That's a significant sum to save, isn't it?
Interest Scheme
It is also not uncommon for mortgage loans to have a particular interest scheme. For example, your mortgage loan may come with fixed, lower interest rate for up to 3 years before it reverts to the market rate.
Deals similar to this can be found when looking into more exclusive markets such as Outer Banks real estate. Good financing schemes are among the facilities you will get when investing in exclusive properties.
Make sure you take advantage of the low-interest period to save. Increasing your monthly payment by $50 may not seem like much at first, but it is a great first step to saving thousands of dollars on interest over the course of the loan. Now that you are aware of the four factors covered in this article, you can also decide whether the mortgage loan you are considering gives you the most advantages.