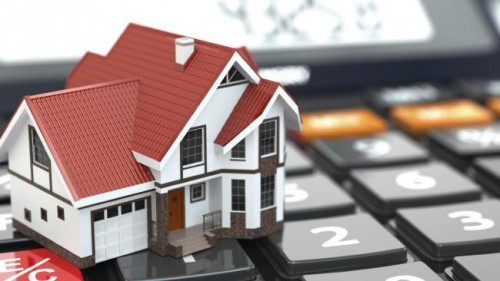 Buying property can be a fantastic investment and if done well, can add to your pension pot or even allow you to retire early. Whether you plan on buying to let or renovating and reselling, property can be a low-risk, high-reward investment.
There's a common misconception that investing in property is only for the wealthy, but this isn't necessarily true. In fact, there are ways to build a property portfolio with minimal savings.
Here are 4 ways you can increase your cash flow and set up a property portfolio on a budget.
Make Money From Your Home
Many of us have spaces within our homes that go unused. Rather than leaving them empty, these spaces could have the potential to boost your bank balance. For example, you could rent out your garage or parking space for a monthly fee. Or, if you have a spare bedroom, you could rent it out to a working professional, or advertise it as a holiday let. If you choose to rent out a room, the first £7,500 in rent will be tax-free, helping you to save more money for your investments.
Invest with Friends and Family
Do you know someone else who would also like to invest in property but doesn't have the capital? Group investments can be a great way to get your foot in the door, however, they do also pose a certain amount of risk.
Before investing in property with friends and family, discuss plans thoroughly. Are you buying to resell or let? What is your budget? How much will you spend on the renovation? What will you do if they want to sell the property but you want to continue renting? Make sure you get everything down in writing and only commit if you are completely satisfied.
Release Equity From Your Home
If you purchased your home some time ago, or have carried out extensive renovations and increased its value, you could consider releasing some of its equity. This will provide you with cash that can be used to start your property portfolio.
Before releasing equity, make sure to consider the following: you will be starting again with your mortgage so it's vital to make sure that your income can cover any increase in repayments; it will take longer for you to become mortgage-free; and your mortgage lender will want to reassess your earnings to ensure that you are able to meet repayments.
Find a 100% Mortgage
100% mortgages used to be fairly easy to come by, but since the recession, they have become increasingly rare. While 100% mortgages aren't impossible to find, they often come with some extra stipulations. Many 100% LTV mortgages require a guarantor, who agrees to be responsible for repayments should you fail to do so. In addition, the guarantor may have to put a 10% deposit amount into a savings account.
Building a property portfolio on a budget can take time. To boost cash flow, you could consider renting out a room, investing with others, remortgaging your home or using a guarantor mortgage, to help you take your first steps. If in doubt, talk to property experts who can help build your property portfolio.