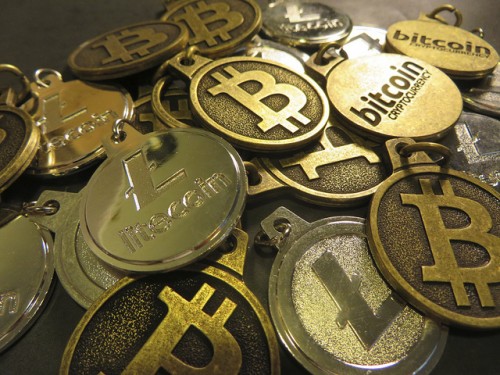 The word "cryptocurrency" was a complete unknown to the masses just a few years ago, but many people now recognize the term when they hear it. Even more people will know what you mean when they hear the word "Bitcoin", which is the predominant cryptocurrency in existence. Bitcoin's rise in popularity, media attention and value have all been a case of two steps forward and one step back, but the meteoric rise in price has many people wondering whether investing in Bitcoins – in either the short-term or long-term – could pay off. While no individual investment is guaranteed to succeed or fail, we've put together a list of 5 tips on how you can maximize your chances of success when investing in Bitcoin.
Invest What You Can Afford
The biggest mistake that many new investors make with a stock, bond, commodity or cryptocurrency is that they go all in when they really cannot afford to do so. In the blink of an eye, one bad decision can be made even worse, when the value of an investment falls off of a cliff. Rash actions are never smart moves; reacting to the worry of losing everything can actually make the situation worse. In order to be properly invested in Bitcoin, it is imperative that you do not invest more than you can afford to lose. Otherwise, you'll be constantly stressed out and more likely to react in bad ways.
Know Your Goals
In general, there are two specific ways in which you can invest in Bitcoin: short-term or long-term. Short-term Bitcoin investors typically use speculation to earn money on the margins that have commonly existed due to Bitcoin volatility. This form of Bitcoin trading can be very lucrative for those who know how to read the markets. The second form of Bitcoin investing relates to long-term exposure. In this case, buying Bitcoins and waiting for relatively long periods of times – months or even years – before selling, and not reacting to individual market events. It's important to know which you plan to do beforehand, so that you can stick to the game plan.
Master Chart Reading
While many people are sceptical of Bitcoin's legitimacy, it reacts in many ways just like traditional markets. There are a plethora of Bitcoin charts and statistics that can be analysed to help determine the exact situation in the market at any given point; without understanding these, you may expose yourself to unnecessary risk. Long-term investors have less to worry about in this regard, but even they must know when is best to make their initial buy and when to sell.
Know Your Limits
Whether you're invested for the short term or the long term, there are certain points where your personal desire dictates getting out of the market. This could be in the midst of a major rally or during a deep dive, though this tends to be more important in the latter circumstance. Many trading platforms offer the ability to apply Bitcoin stop losses, which will liquidate your position if and once the value drops below an amount too low for your tastes.
These are just a few tips to help you get started with Bitcoin. As with any form of trading, time and experience are necessary. Immerse yourself slowly, learn more about the market, and you'll be prepared to make successful investments regardless of preferred investment method.