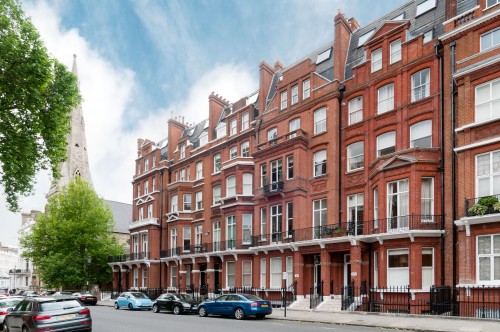 Making the decision to sell your current house and invest in and move into a new property is a big one for a number of reasons. Not only are you saying goodbye to a chapter of your life, but you are taking on an entirely new financial responsibility in the form of a new mortgage. Taking on this new challenge can be exciting and nerve-racking all at the same time. Moreover, the process of actually selling your house can be one of the most stressful that you will undergo as a homeowner.
When it comes to selling your house, there are several things that you expect to pay for. The cost of using a real estate agent will most likely come into play, an expense that most people take into account when starting their house selling journey. That being said, there are several other unexpected costs that might come up that you should be aware of. Here are four things that might cost you more money than you were anticipating if you are in the process of selling your house.
1. A Storage Unit
The process of selling your house will involve potential buyers coming to view and tour your home with an agent. This can be one of the most stressful parts of the entire process as your life can't just come to a halt for a month or two while showings are being conducted. Because you can't simply put everything that goes on in your house on pause for the time being, you will find yourself cleaning and tidying every room in an effort to make it appear as appealing as possible to buyers.
Unfortunately, you might not have much time to prepare a house as showings are generally scheduled to accommodate the buyer. For this reason, you should consider looking into self storage near you. By renting a storage unit, you can clear out a lot of things from your house to make it less cluttered and thus more appealing to buyers. This will also help you maintain a tidy house that will be ready for a showing at a moment's notice.
There are also certain items that you should put into storage anyway when you are going to be showing your home to potential buyers. For instance, things like family photos and other personal items can make it more difficult for potential buyers to see themselves moving into a property and making it their own.
Clutter is also a big turnoff for buyers as it makes a space feel crowded and smaller than it really is. Take a few days to clear things out and clean things up. Your personal items can be kept in a storage unit until you are ready to move them into your own new house.
2. Small but Significant Repairs
Over the course of the years you spent living in your home, natural wear and tear will have occurred to the property. These are likely the dents and scratches throughout your house that you probably don't notice on a day-to-day basis. A potential buyer, however, will be going over your house with a fine-toothed comb.
For this reason, before you start having showings of your house, you should look things over meticulously so that you can make any small but important repairs. While there isn't much you can do to make your home look like it did when you first moved in, things like scratches in the flooring or dents in the walls can and should be addressed.
You might also find it helpful and easier to give your walls a fresh coat of paint. This can eliminate any scuffs or marks that have popped up over the years. Discoloration in painted walls due to prolonged exposure to natural light can be fixed in this way, too. Just make sure to go with a color that will help in the selling process.
3. The Inspection
When a buyer expresses interest and makes an offer on your home, it is certainly cause for celebration. It is not, however, the end of your selling experience. Rather, it is that beginning of a long and tedious process that will involve many moving parts. One of these parts that can end up being incredibly significant is that of the home inspection.
A buyer will order a home inspection before taking any further steps with a sale in order to ensure that the property they are investing in is up to the right standards. When someone decides to waive an inspection, they are basically leaving things up to chance. There is so much behind the scenes of a home that could end up being costly for a buyer, such as an air conditioning unit that is on its last leg. The inspector will come in and make sure that everything is in working order and suitable for purchase.
Typically, the cost of a home inspection will fall on the buyer. However, there are a significant number of cases where the buyer will ask for the selling to carry this cost. Depending on your situation and the asking price of your home, this might be something that you will have to handle. The good news is that a home inspection doesn't generally cost more than $1,000, with most being more in the neighborhood of $500. Nevertheless, it is a cost that you should be prepared to accrue in your selling process.
4. Landscaping
When someone comes to view your home to see if it could very well be their next home, the first thing they will notice is the exterior. This is why curb appeal plays such a major role in real estate. If it has been awhile since you have had a landscaper out to tame the trees and bushes on your property, this might be an added cost that you will need to take on. Making sure that your house is looking its best is important for selling, and the landscaping outside your home is a big part of that process.