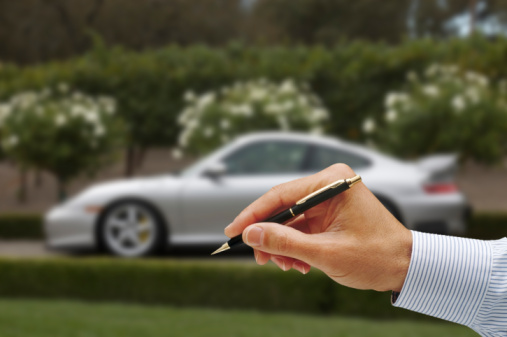 Vehicles are costly items that are notorious for depreciating quickly. But you can't imagine driving your car into the ground when there are so many amazing options coming out all the time. You love being known as the car guy, so you have to keep up with all the latest trends. This means you need your vehicles to hold their value for when it's time to sell them. Here are four such vehicles for you to consider:
Best Compact Car: Honda Fit
You need a practical car that does well on busy streets and on the highway. The Honda Fit ranks at the top of the list of compact cars because of its great gas mileage, spacious seating and versatility. Bankrate, Forbes and Edmunds all list it as a great value, stating that it will retain 46.8 percent of its value after three years and 28.8 percent after five years. You don't have to sell out and get a tiny smart car or a hybrid just to purchase a reliable car. The Honda Fit looks sleek and is cozy for your passengers.
Best Truck: Toyota Tacoma
If you need more of a rough-and-tumble type of vehicle, you can't go wrong with a Toyota Tacoma. It tops Bankrate's list as the vehicle with the best retail value. It will retain 71.8 percent of its value after three years and 58.4 percent after five years. Even more impressive, the Tacoma has made TheStreet's No. 1 spot for the last 12 years because of its durability. With the last remodel, this truck looks just as tough and angular as any domestic truck and has new features, including dual zone climate control, a wireless charger, a GoPro mounted to the windshield, a backup camera and off-road capabilities. You can't stick up your nose to those specs.
Best Muscle Car: Chevrolet Camaro
Nothing says flash like an American muscle car. The new Chevrolet Camaro is surprising everyone as Motor Trend 2016 Car of the Year. Not only is it an American icon, but now it has world-class performance, better turns and a sporty drive. While it may not hold its value quite as much as a dependable sedan or truck, you can't deny the Camaro's lasting power in the minds of Americans.
Best Luxury Car: Lexus RC
If you want something luxurious but not flashy, you can't go wrong with a Lexus. These cars are sleek, smooth and comfortable without being over the top. They also ride the line between a sports car and a reliable sedan. With the Lexus RC you have the choice between two powerful engines and sporty handling. This car also retain its value for its slightly higher price tag. Forbes reports that it retains 58 percent of its value after three years and 38 percent after five years. Not too shabby.
No matter what kind of vehicle you want to show off to all of your friends, you have some great options with these four cars. However, keep in mind the importance of routine maintenance. Staying on top of oil changes, tire replacement and all other fixes needed because of wear and tear also improves resale value. When it's time to trade them in for newer models, you'll get your money's worth toward your next purchase. Say goodbye to horrible depreciation and hello to value.