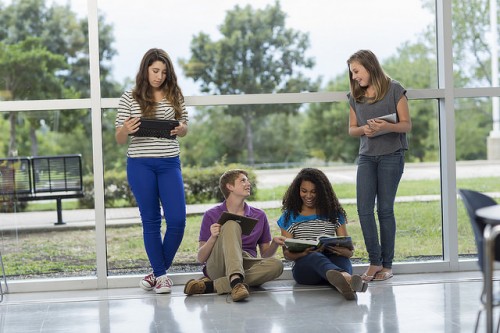 If you have borrowed some money to get through your college period, you are not alone. Dealing with student loans is tough, and it can get pretty nerve-wracking if you don't know where to start. Student loans are a growing crisis in the world as American alone owe an incredible $1.5 trillion dollars in debt, which is much more than credit card or auto loans. According to a report by the wall street journal, an average American student owes nearly $37,172 in student debt. For lots of people, student loans are a way to go through college as they can't pay the tuition fee, and for others, it is kind of free money and something that they will have to deal with after they are done with college. Whatever your reason might be, here are x ways you can deal with student loans and get them off your chest.
Understand Your Loan
Most people make the mistake of taking things one step at a time. While this approach might be beneficial in some other aspects of life, loans work very differently. You need to understand how much you owe and what approach you should take to tackle the loan. It is very easy to turn your brain off, make your monthly payments, and don't give it a second thought. However, to get on top of things, you need to develop a game plan. You can research about it by reading blogs and getting more information at Avocadough Toast.
Take Advantage of Your Grace Period
Depending on what kind of loan payment you opted for or your lender, he may be granting you some relaxing period after your graduation This period, where you don't have to make monthly payments is called the grace period. Where most of you would be tempted to ignore your debt during this period, it is not the smartest decision. You can start saving up money during this period and look for a better paying job so that when the grace period is over, you will be in a better position to pay off your loans.
Continue with the College Lifestyle for a While
You might think that as your college days are over, you might be done with the cheap living. But, if you want to remove the burden of loans from your chest as soon as possible, you have to keep living your old lifestyle for a while. You can continue living with a roommate and share rent. You should skip expensive hotels and expensive bars. Use public transportation as much as you can. Always remember that for every $100 you save on your daily expenses, you will have another $100 that goes into paying off your student loan.
Find More Channels of Earning Money
As you have just gotten out of college, the chances are that you might be looking for a job or already have one. Try to negotiate a larger salary or ask for promotions. Take responsibilities seriously, and if you still are not able to make a huge sum of money, you can always look for a side hustle. Pursuing other opportunities, along with doing your current job is the best way to earn more money and get out of debt.