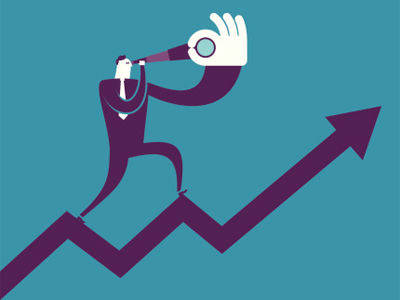 There is nothing more rewarding than watching your finances blossom after taking action to help your money grow. You will probably be wondering what steps to take if you are interested in investing and maximizing your profits. Here are four smart ways to increase your wealth, each varying in risk and potential gain.
Get involved in the stock market
The stock market is arguably one of the best and fastest ways in which to grow your money. Every time you invest in a stock, you are essentially buying a small portion of the company in which you are investing. You will earn a profit every time the company profits based on the amount that you have invested. Furthermore, if you have invested wisely and the company experiences growth over time, the original value of your stock will increase, meaning that you will be able to sell it at a much higher price than what you purchased it for. Keep in mind, however, that you making money depends entirely on the company's success. Failure or hard times can lead to you losing money instead.
Look into hedge funds
A hedge fund is essentially a financial partnership and an amazing investment opportunity that promises numerous advantages. The hedge fund is headed up by a hedge fund manager and includes various investors. Each hedge fund will have its own unique strategy, and the investors will be responsible for pooling their money in order to pay for assets. The hedge fund manager manages this money in line with the strategy, with the sole aim of generating returns for the investors. While hedge funds are definitely more aggressive and riskier than some other investment alternatives, they also promise higher potential gains.
While you can opt to be a hedge fund investor, you can also become a hedge fund manager. Although it is recommended that you seek out the help of a hedge fund lawyer if this sounds like a route you would like to take.
Consider mutual funds
If hedge funds sound a bit too risky for your liking, mutual funds offer a similar opportunity to grow your money. Mutual funds allow you to buy multiple stocks in one purchase, ultimately spreading out your risk. Mutual funds are managed by a mutual funds manager who will generally invest in stocks on your behalf using his or her knowledge and experience in the market. Note, however, that you will need to pay a fee based on the percentage of your investment when you opt to invest in mutual funds.
Open a savings account
If you would like to completely avoid any risk of losing a portion of your money, opening a simple savings account is your best bet. Do research into the different offerings of various financial institutions, and specifically into their interest rates, before making a decision. While the gains will be minimal, your money will still grow gradually over a period of time.
Weigh up the pros and cons with the help of a financial advisor before deciding the correct route for you. Best of luck in your financial endeavors going forward.