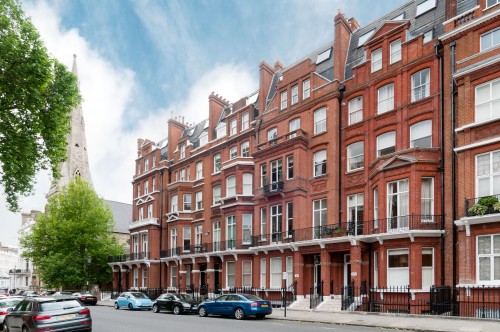 Many TV shows promote buying houses, fixing them up and flipping them, though they don't disclose the full risks of this. You can find many articles on buying houses and renting them out, though not enough of them discuss the hassles of being a landlord. And neither may be an option if you can't afford to buy a property. Here are 4 ways to make money with real estate without buying a property.
Invest in Property Funds
Property funds invest in property. They buy it, manage it and do all the work. Many of them invest in commercial property like office blocks and strip malls, though some invest in flats and apartment buildings.
Commercial properties generate more revenue than residential properties. Investing in these funds is possible through a brokerage account. Furthermore, your shares may be much more liquid than your partial ownership of a commercial building. However, they are not as easy to trade as stocks. For example, if too many investors try to sell at once, trading could be suspended.
Indirect property funds focus on shares of the firms that invest in the properties, and they're often as liquid as stocks and bonds. They aren't as popular as direct property funds.
Work with Service Providers
Firms that deal with Property services provide a number of services to property investors. They may aid property funds in setting up structured financial deals to buy the property. They might research the market and recommend profitable properties to funds looking to buy.
A few service providers will provide legal services such as drafting leases and verifying that all legal documents are in compliance with the law. They could manage the overall risk and health and safety of the building, ensuring that the property meets the latest building regulations. Or they may manage the various service providers for the building, manage the cash flow and maintain the books.
Invest Through Peer to Peer Loans
Peer to peer lending is one way you can profit from property investment without having to buy property yourself. You can loan money to people buying property. They may be trying to raise money to buy an investment property or seeking to save their current home. You can choose who you loan money to and at what rate. You could loan money to a variety of people, essentially diversifying your portfolio.
You'll receive interest on the money you loan, and the peer to peer lending site handles the collection of payments. You don't have to worry about the stamp duty or mortgage interest tax deduction. And you can invest with as little as 25 pounds, though many have a several hundred pound minimum for loans. Note that these loans are not protected by the Financial Services Compensation Scheme.
Peer to peer loans are increasingly being used by potential landlords because the Prudential Regulation Authority set up stricter affordability test for home buyers. This caused the number of buy-to-let mortgages to fall by more than ten percent the first year and by a quarter the next year.
Join Property Crowdfunding
Property crowdfunding is a little different from peer to peer lending in that you get a stake in the property and return on the income and capital growth of the property. There are websites that allow you to join property crowdfunding projects. You can choose which projects to join. Loans within the IF Isas will give you tax-free interest and tax-free capital gains. However, these investments are typically not protected by the Financial Services Compensation Scheme.
Conclusion
There are a variety of ways you can invest in property without owning it directly. Make sure that you give all of these options a closer look, and consider which ones would be the best fit for your budget, strategy, and objectives.